EcoFlow GLACIER Portable Refrigerator with Plug-in Battery + RIVER 2 Pro Portable Power Station
Regular price
$1,499.00 USD
Regular price
$1,997.00 USD
Sale price
$1,499.00 USD
Unit price
per
ON SALE
Sold out
Availibility: 5 In Stock
LOWEST PRICE PROMISE - In the rare scenario that you find this item cheaper elsewhere, please let us know. We will beat the price in most cases!

Click to read our Lowest Price Guarantee details.
ITEMS IN THE BUNDLE MAY BE SHIPPED SEPARATELY. FREE SHIPPING - Estimated delivery date is 3-10 days from the order date. We will email you tracking number once your order is shipped.

Click to read our detailed Shipping Policy.
Share
EcoFlow GLACIER Portable Fridge, Freezer, Icemaker with GLACIER Plug-in Battery + EcoFlow RIVER 2 Pro Portable Power Station Bundle
Get upto 98-hour run time of EcoFlow GLACIER in Eco mode with

 EcoFlow RIVER 2 Pro and the Plug-in Battery connected. Keep fresh food within reach whether you are in SUV, pick-up truck, RV, or tent.

Charge more than 2 cycles of plug-in battery 

with

 EcoFlow RIVER 2 Pro.
Please Note: Optional Accessories - GLACIER Pull Rod/Lever and Wheels are not included and sold separately.
EcoFlow GLACIER Portable Refrigerator, Freezer and Icemaker with Plug-in Battery
No need for wire or cable - Up to 40 hours of runtime of EcoFlow Glacier can be powered by its huge capacity 298Wh plug-in battery when you want to go wire-free
Multiple charging options including direct solar charging – Plug in the GLACIER battery to EcoFlow GLACIER and get your GLACIER fully recharged by AC in 2.2hrs., by DC (12V) in 4hrs., by DC (24V) in 2.1 hrs., by solar panel (240W Max) in 2.1 hrs. 
Customizable dual storage compartment with independent temperature control for simultaneous cooling and freezing - Temperature zone divider doubles as a chopping board.

Efficient ice maker only takes 12 minutes to make 18 bullet-shaped ice cubes.
Freezer or Refrigerator: With temp range as –13°F to 50°F (-25°C to 10°C), you can use GLACIER as a freezer or refrigerator.
Fastest-speed Cooling with 120W Compressor Refrigeration - With quick freezing mode, the freezer fast cools from 86 °F/ 30°C to 32 °F/ 0°C in only 15 mins.
Use Eco mode for energy efficiency - Under Eco mode—the energy-saving mode—GLACIER uses only 0.18kWh per day.
Rugged & insulated design constructed using vacuum insulation panels (VIPs)– As the thermal efficiency of VIPs is extremely high, especially when compared with traditional insulators, it greatly reduces GLACIER's energy consumption. What's more, the production of VIPs does not result in toxic wastewater, waste gas or other pollutants giving GLACIER excellent green credentials.
Convenient remote control with EcoFlow App – You can connect to app via WiFi or Bluetooth to remotely set mode, adjust temperatures for different zones, make large or small ice cubes, check the run time and do more.
Specifications
EcoFlow GLACIER
General
Net Weight: 23 kg / 50.7 lbs
Dimensions : 776 × 385 × 445 mm / 30.6 × 15.2 × 17.5 in (wheels and handles not included)
Operational Volume: Single zone: 38L (40 qt.), Dual zone: 36L (38 qt.)
IP Rating: IPX4
Refrigeration Temperature Range: –13°F to 50°F (-25°C to 10°C) (ambient temperature at 25°C)
Quick Freezing Mode (86 °F to 32°F): 15 minutes
Compressor Power Rating: 120W
Bluetooth: Supported
Wi-Fi: This product supports 2.4G Wi-Fi only
APP Connectivity: WiFi + Bluetooth
Interface: LCD large high-gloss screen with smart indication
Noise Level (stable operation): Ice making: <52dB(A), Refrigeration: <42dB(A)
Refrigerant Type/Amount: R600a, 32 g
Input
AC Input: 100-240V, 50/60Hz, 180W
Solar Charging Input: 240W (11-60V, 13A Max)
Car Charging Input: 96W/192W (12/24V, 8A Max)
GLACIER Plug-in Battery 
Capacity: 298Wh
Running time: Provides up to 24 hours of chilling or 10 hours of freezing
Battery Pack Power: 100W (USB-C) 
Net weight: 1.8 kg / 4 lbs
Cycle life: 800 cycles to 80%
Dimensions: 245.5 × 92 × 68 mm (9.7 × 3.6 × 2.7 in)
Type-C USB Port: 100W input / output
EcoFlow RIVER 2 Pro Portable Power Station 800W 768Wh
Huge 768Wh capacity with 800W AC output – With 800 Watt output, RIVER 2 Pro has many of your essentials covered. Turn the X-Boost mode on to run up to 80% of high-wattage home appliances such as a hair dryer, microwave or electric kettle upto 1600W.
Power upto 11 devices with multiple output ports – There's a space for all your gears with 4 pure sine wave AC outlets, 3 USB-A ports, 1 USB-C port, 1 car charging port and 2 DC5521 ports.
Weighs 7.8kg with compact, travel-friendly deign - A light weight power on the go, RIVER 2 Pro is ready to power all your off-grid and outdoorsy escapades, from boondocking to BBQs at the beach.
Get ultra-fast home backup switchover for essential devices with <30ms EPS Auto-switch - With a switchover speed of less than 30ms, use RIVER 2 Pro as an emergency power supply for outages to keep running essentials from a light machine to your fish tank.
Fully charge RIVER 2 Pro in only 70 minutes – RIVER 2 Pro gets charged ultra-fast from 0-100% using an AC outlet in only 70 minutes. That's 5x faster charging than other portable power stations in the market.
With four versatile charging options - AC, car, solar, and USB-C charging, charge River 2 Pro without limits -Charge using an AC outlet for ultra-fast charging, charge on the go with car charging, and go off-grid or green with fast solar charging. Additionally, RIVER 2 Pro has an all-new charging option, USB-C. Just plug in and conveniently charge anywhere that has an outlet.
RIVER 2 Pro solar generator can produce upto 1.8 kWh daily – Utilize max 220W solar input of RIVER 2 Pro to fully charge with sun in 4.5-9 hrs. depending on the sun light condition.
Safe and reliable for 10 years of use with LiFePO4 Battery Chemistry - With upgraded long-lasting LFP battery chemistry at its core, charge and empty RIVER 2 Series over 3000 times! With LFP cells, RIVER 2 Series is safe, durable, and highly efficient, even in warm temperatures.
First power station ever that's TÜV Rheinland safety certified - With it's high safety standard, TÜV Rheinland certification means the security and reliability of RIVER 2 Series is guaranteed.
Stay in Control from anywhere using the EcoFlow app – Use the EcoFlow app to control and monitor RIVER 2 Pro, even from afar. View charging levels, customize settings, and adjust charging speeds, all from the convenience of your phone. Just connect using Wi-Fi or Bluetooth.
Specifications
EcoFlow RIVER 2 Pro
General
Capacity: 768Wh
Net Weight: Approximately 7.8kg(17.2lbs)
Dimensions: 270 x 260 x 226mm (10.6 x 10.2 x 8.9inches)
App Control: Wi-Fi, Bluetooth
Output and Input
AC Output: 4 Outlets, Pure Sine Wave, 800W total (surge 1600W), 120V ~ 50Hz/60Hz
DC Output: 1 car charging outlet and 2 DC5521 outlets, 12.6V, 10A/3A/3A, 126W Max
USB-A Output: 3 Outlets, 5V, 2.4A, 12W Max
USB-C Input/Output Port: 5/9/12/15/20V, 5A, 100W Max
AC Input: 100-120V, 50Hz/60Hz, 940W Max
Solar Input: 11-50V 13A, 220W Max
Car Input: 12V/24V, 8A, 100W Max
Battery
Cell Chemistry: LiFePO4 Battery
Cycle Life: 80%+ capacity after 3000 cycles
Discharge Temperature: -10°C to 45°C (14°F to 113°F)
Charge Temperature: 0°C to 45°C (32°F to 113°F)
Optimal Operating Temperature: 20°C to 30°C (68°F to 86°F)
Storage Temperature: -10°C to 45°C (20°C to 30°C is best)/14°F to 113°F (68°F to 86°F is best)
Click to view EcoFlow RIVER 2 Pro User Manual
 Warranty
EcoFlow GLACIER Portable Refrigerator, Freezer and Icemaker - Manufacturer EcoFlow offers 12 months warranty period. Free Warranty Extension - Get additional 12 months of warranty by registering your warranty at https://www.ecoflow.com/us/support/warranty within first 3-4 weeks of your purchase. Warranty extension is at no extra cost.
EcoFlow Glacier Plug-in Battery - 24 months warranty by the manufacturer EcoFlow.
EcoFlow RIVER 2 Pro Portable Power Station - Have extra peace of mind with EcoFlow's 5 years warranty - one of the longest in the industry.
Package Contents
EcoFlow GLACIER Portable Refrigerator, Freezer and Icemaker with Plug-in Battery -
EcoFlow Glacier × 1
EcoFlow Glacier Plug-in Battery × 1
AC power adapter + cable × 1
Car charging cable × 1
Quick Start Guide × 1
Warranty Card × 1
Also included: Left zone basket × 1 and Ice shovel × 1
EcoFlow RIVER 2 Pro Portable Power Station -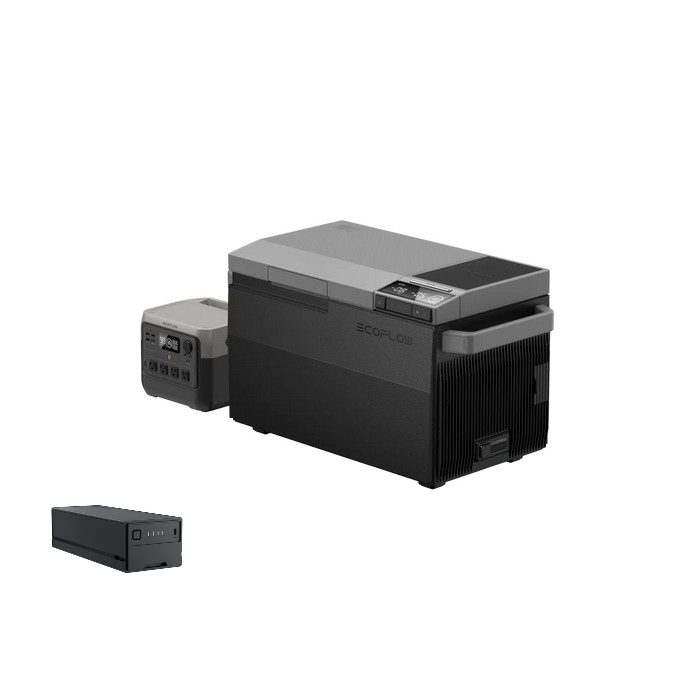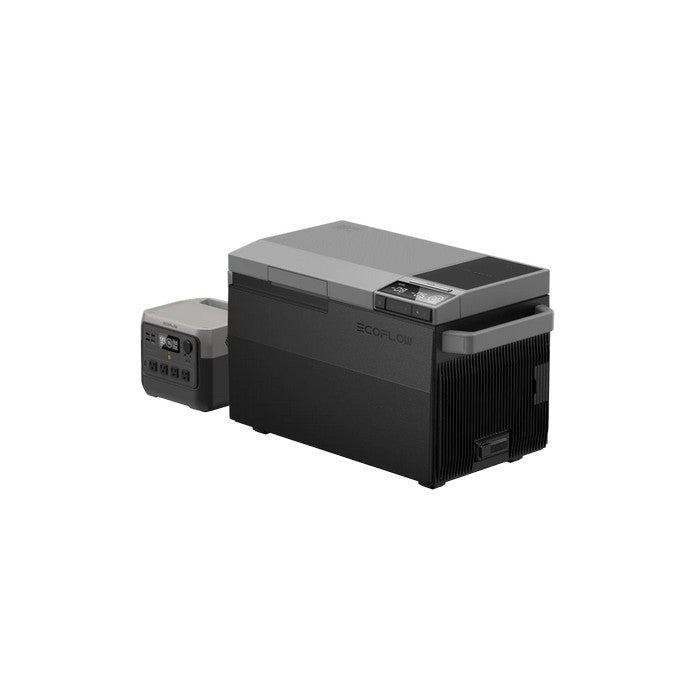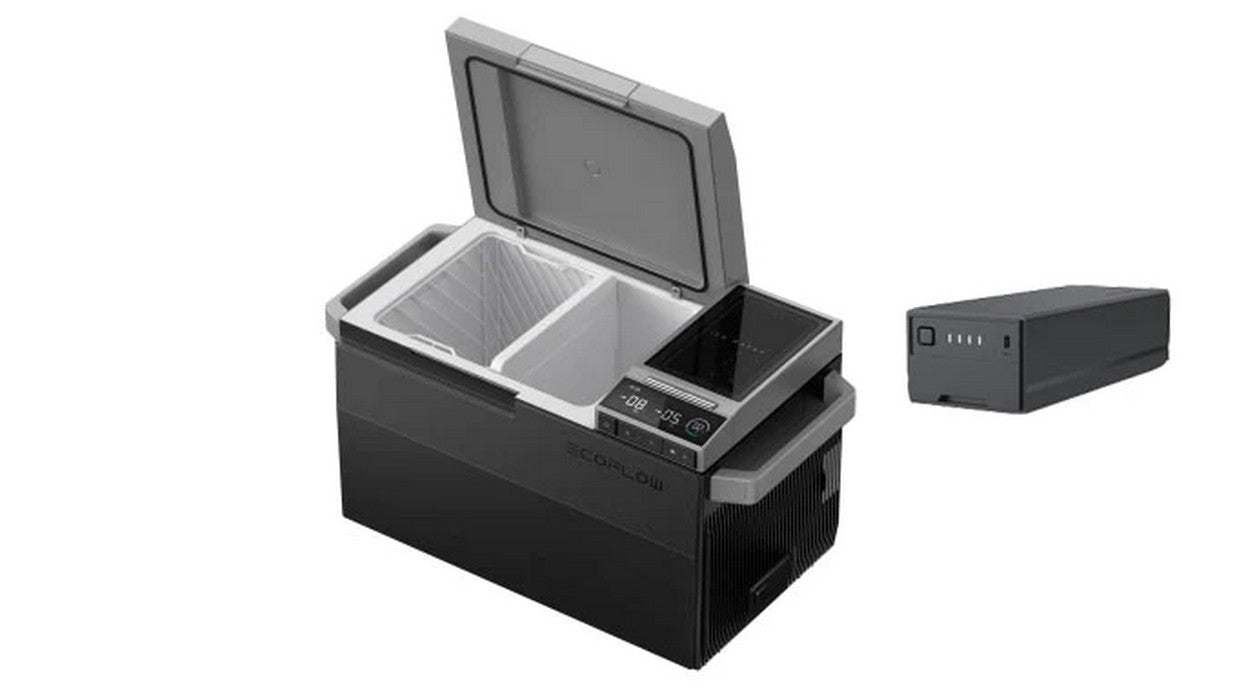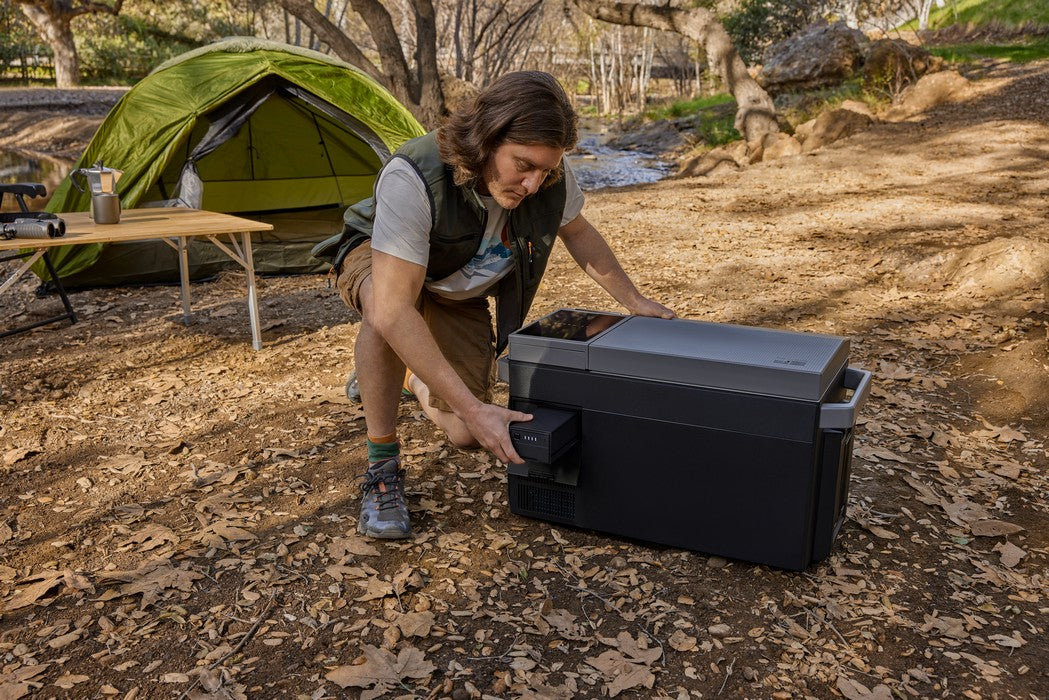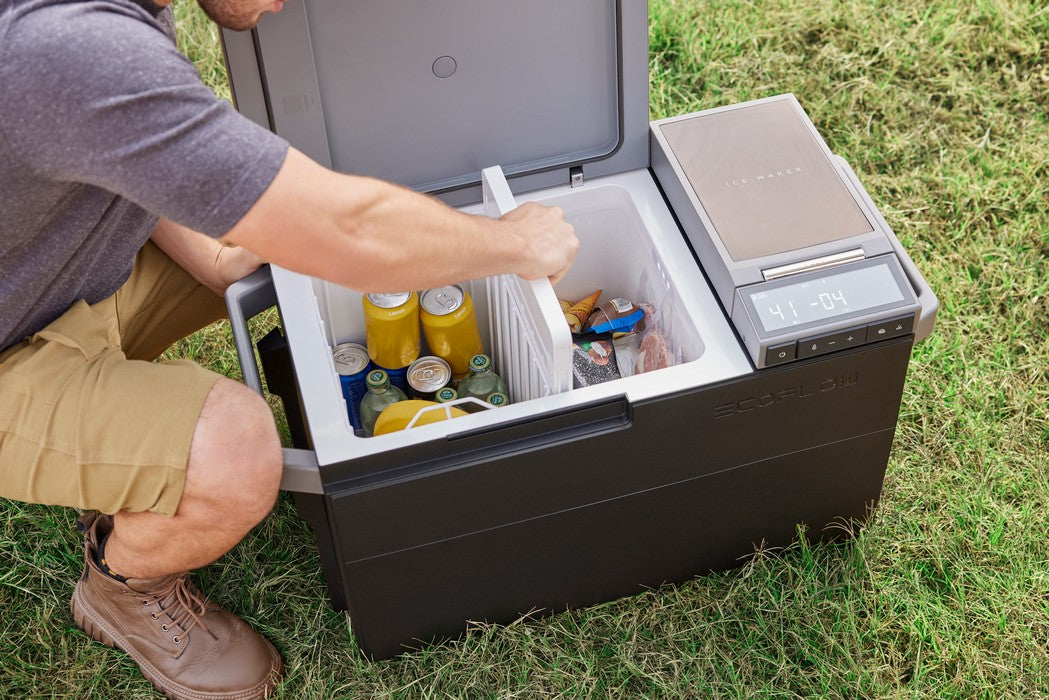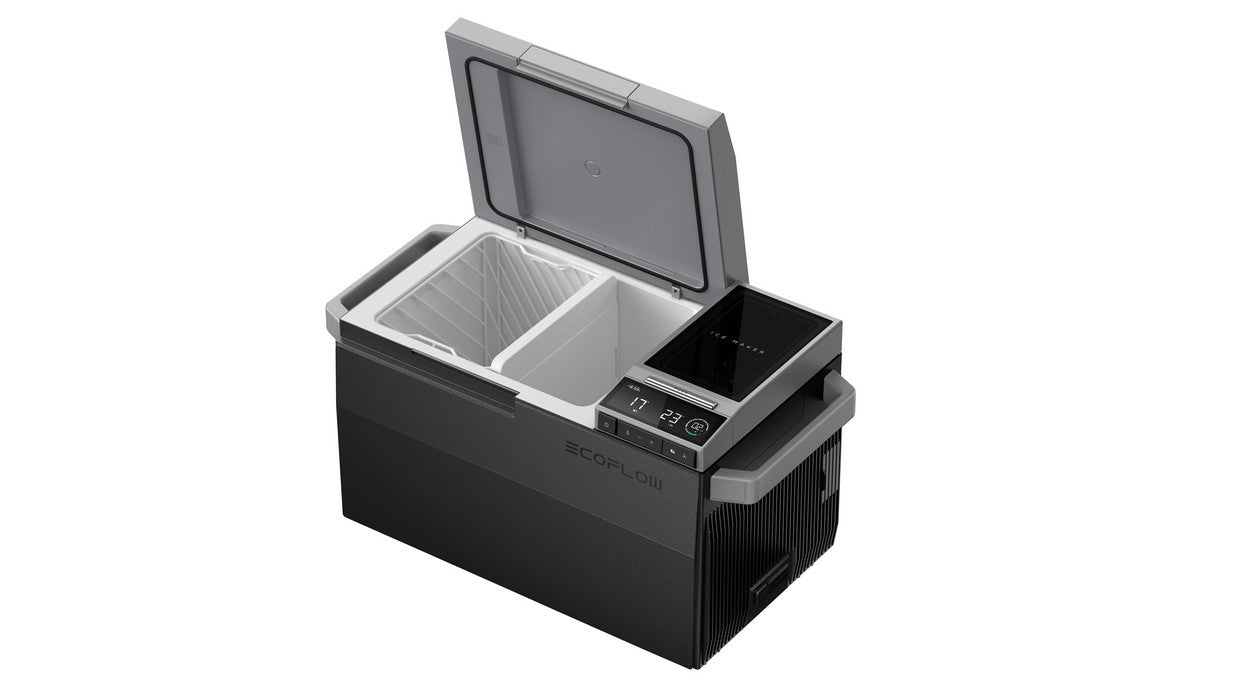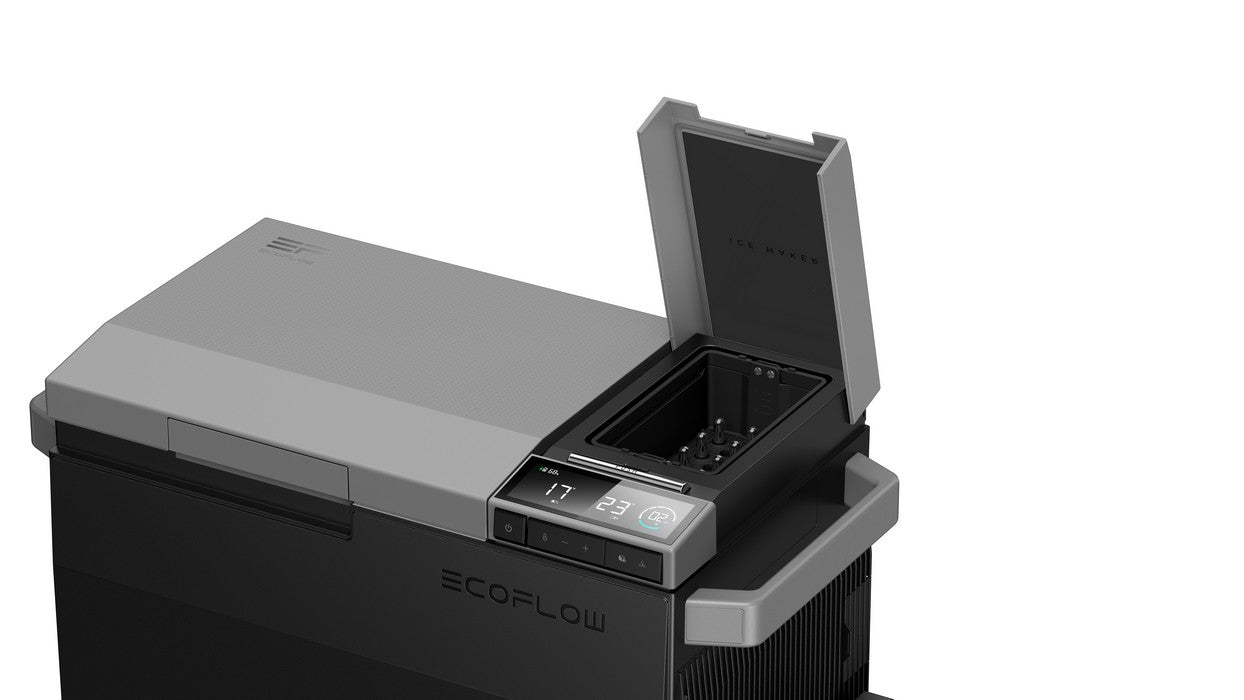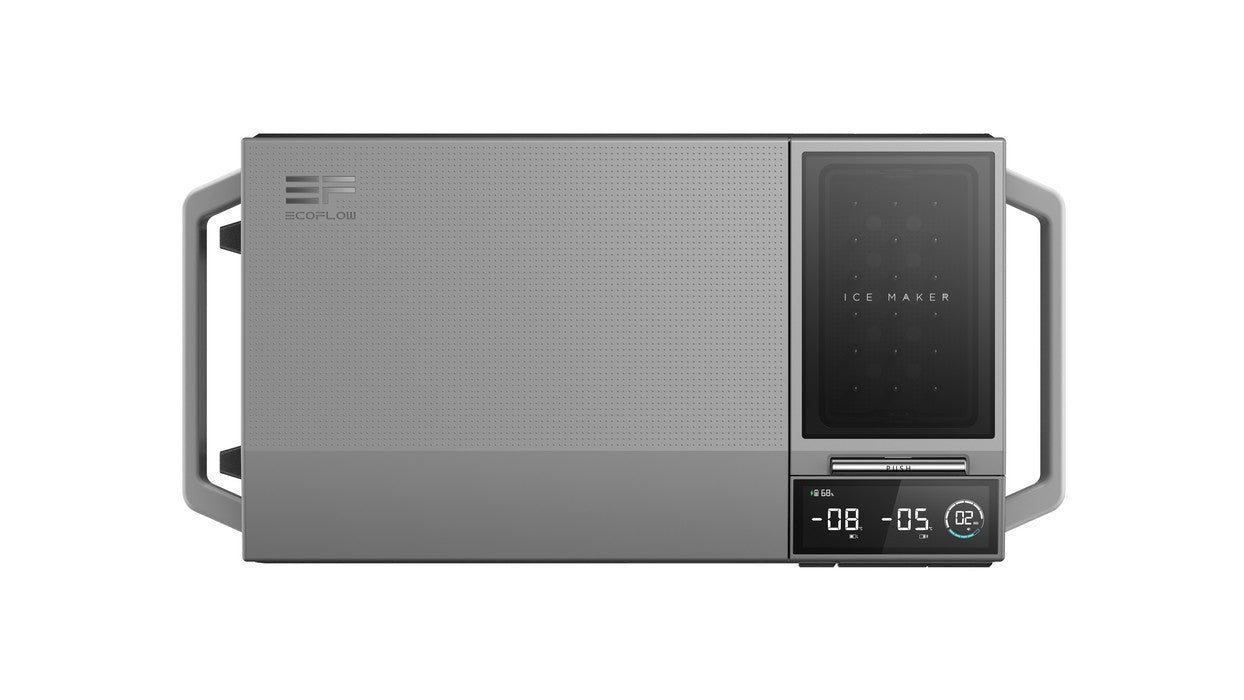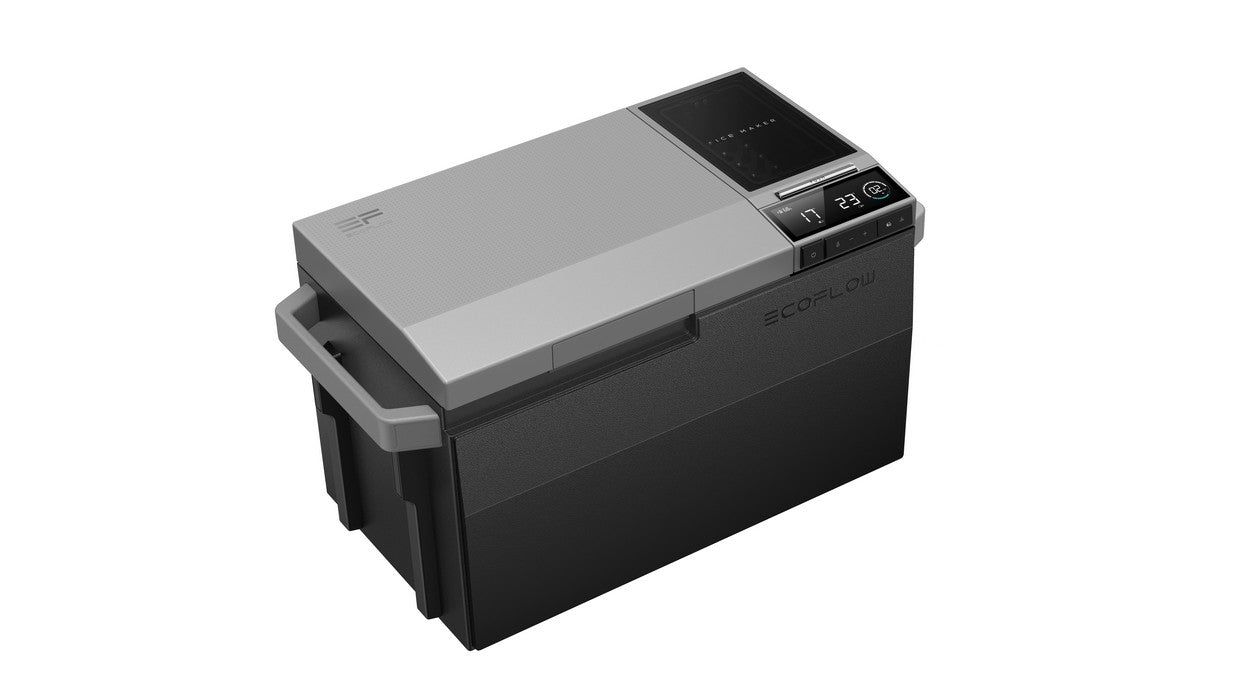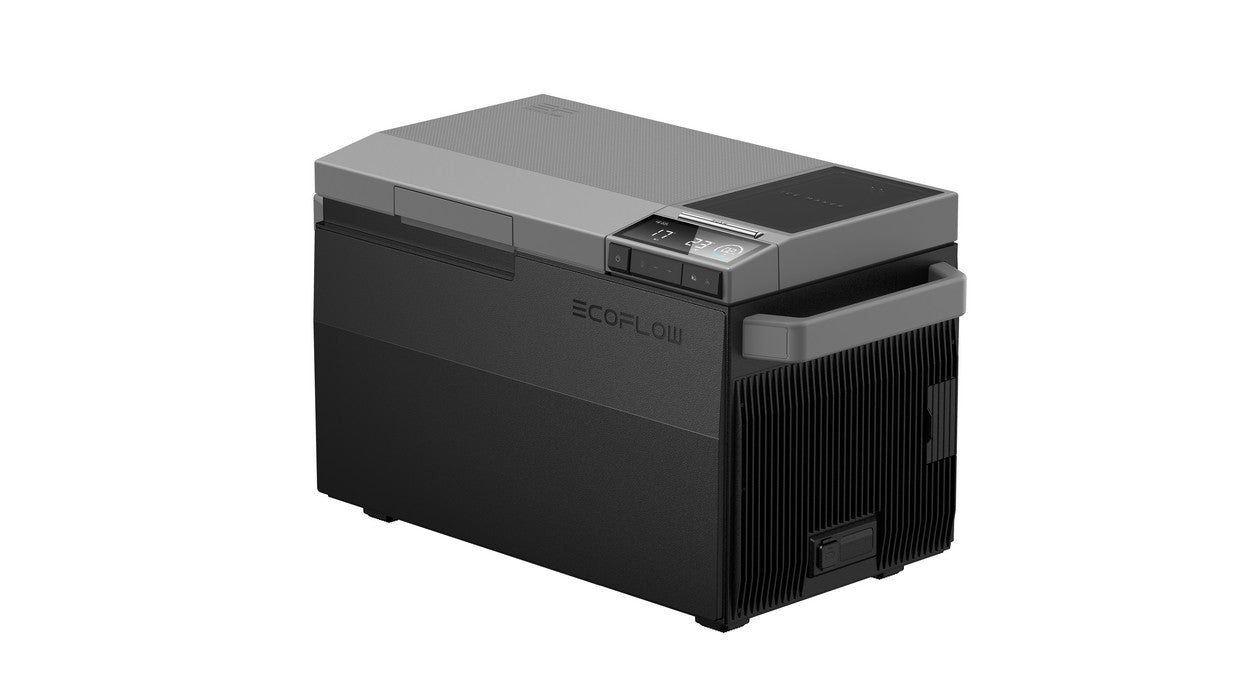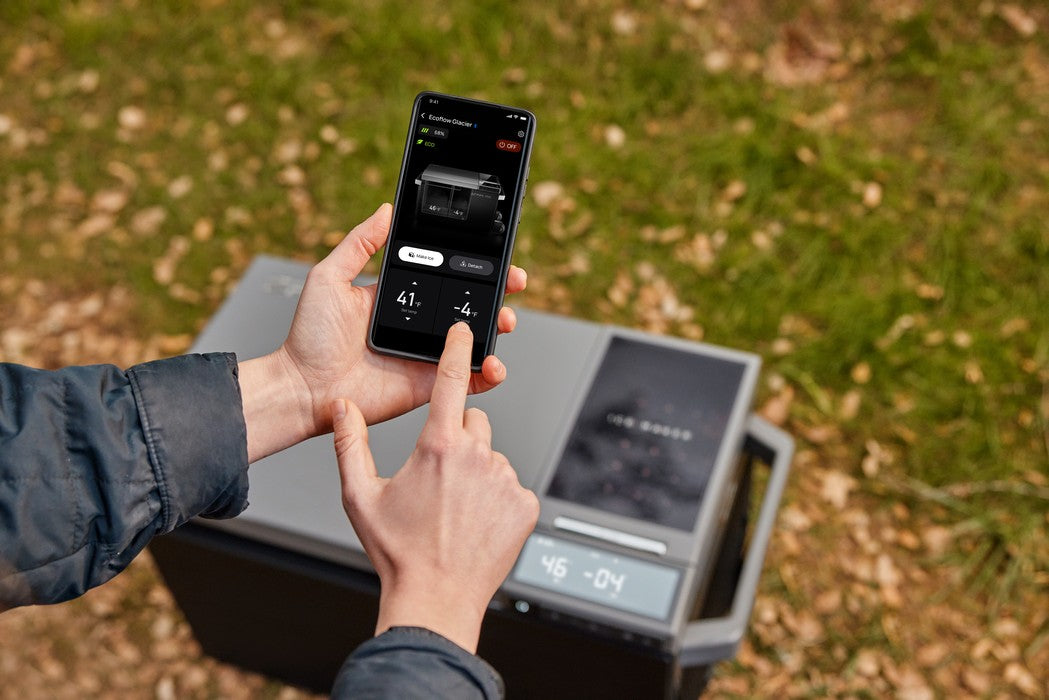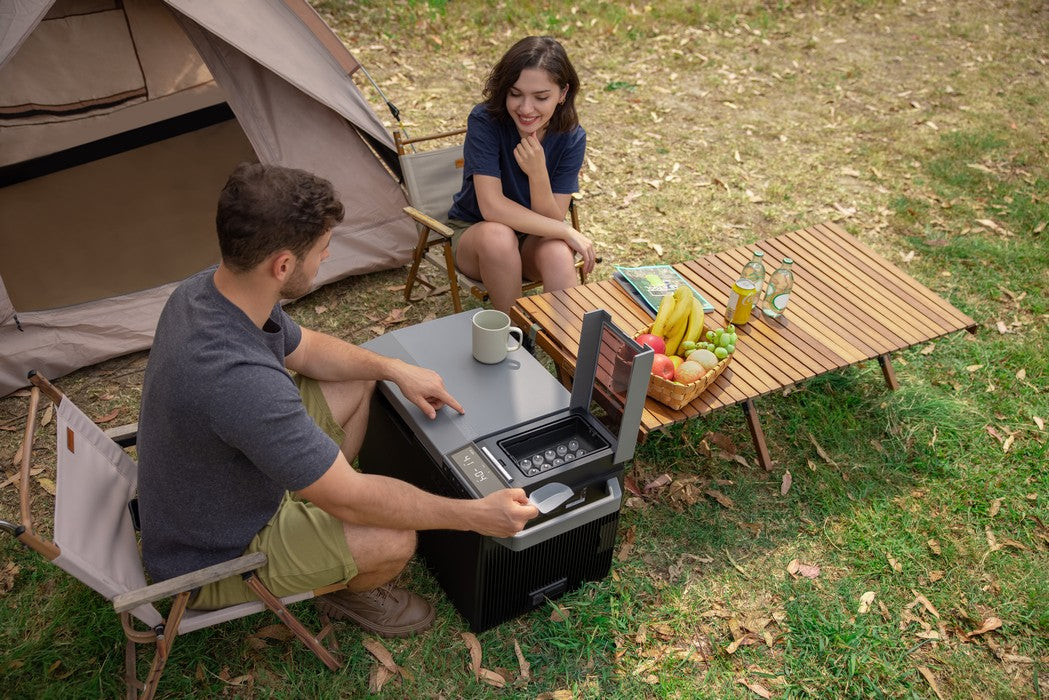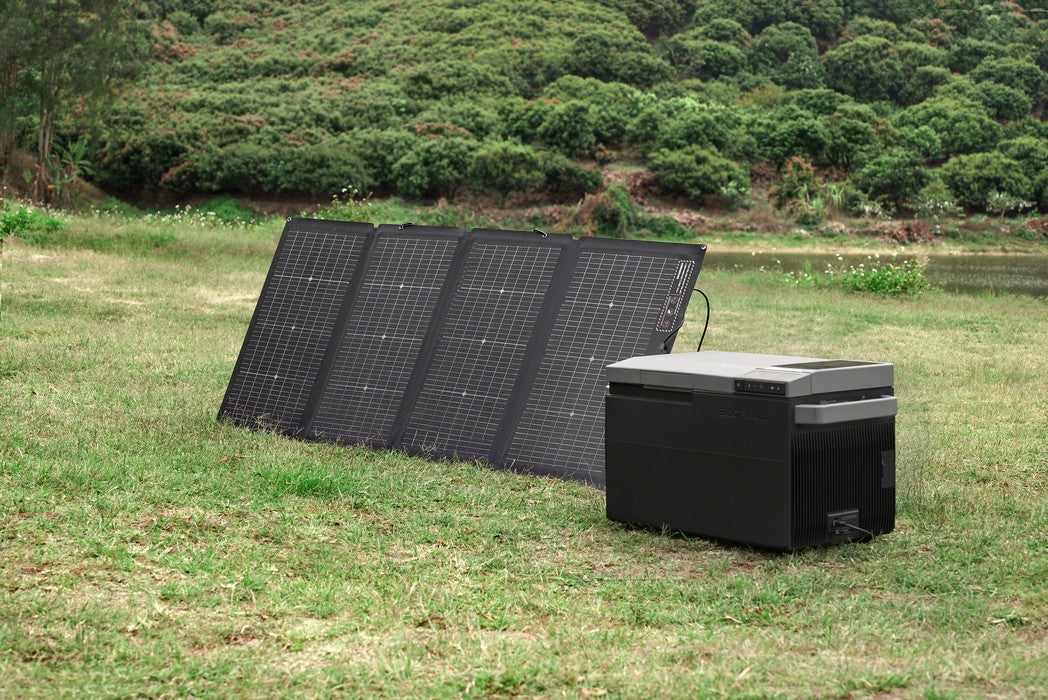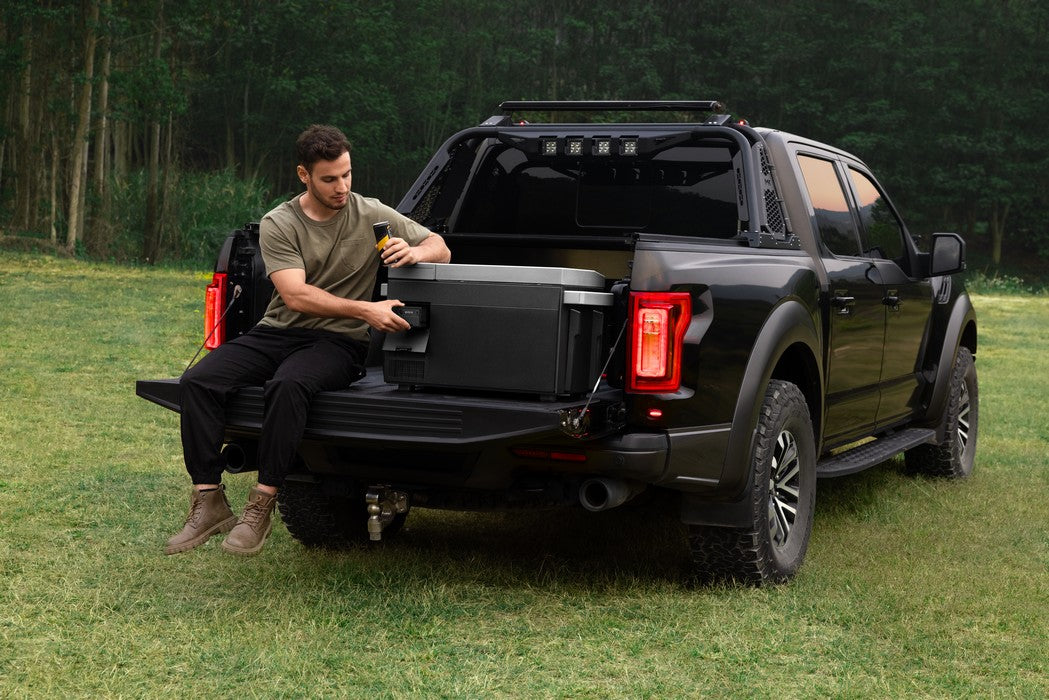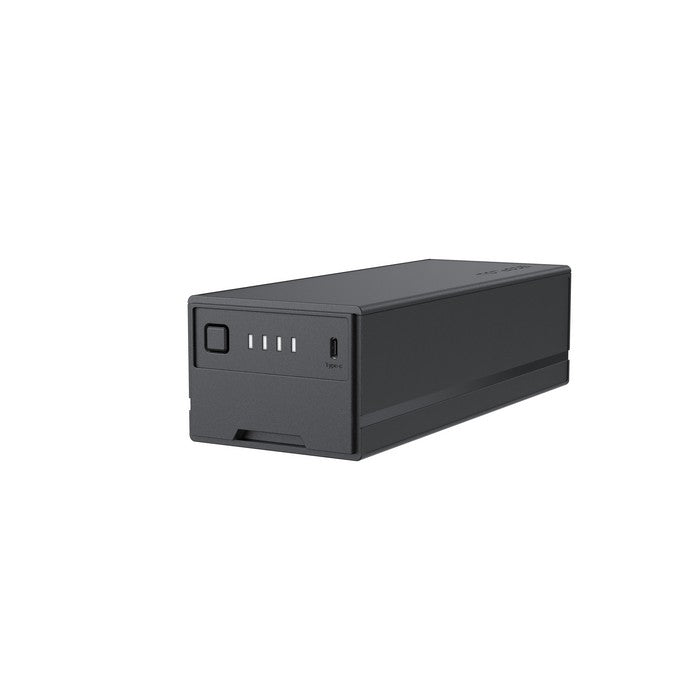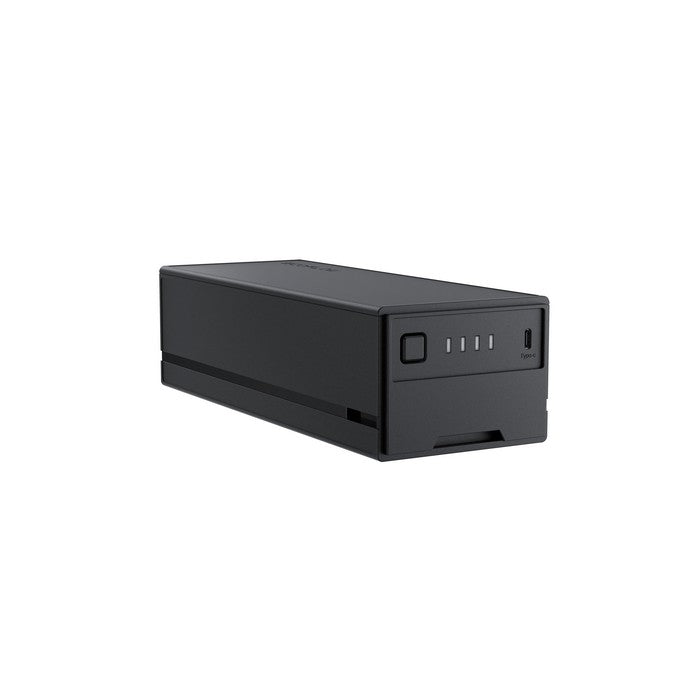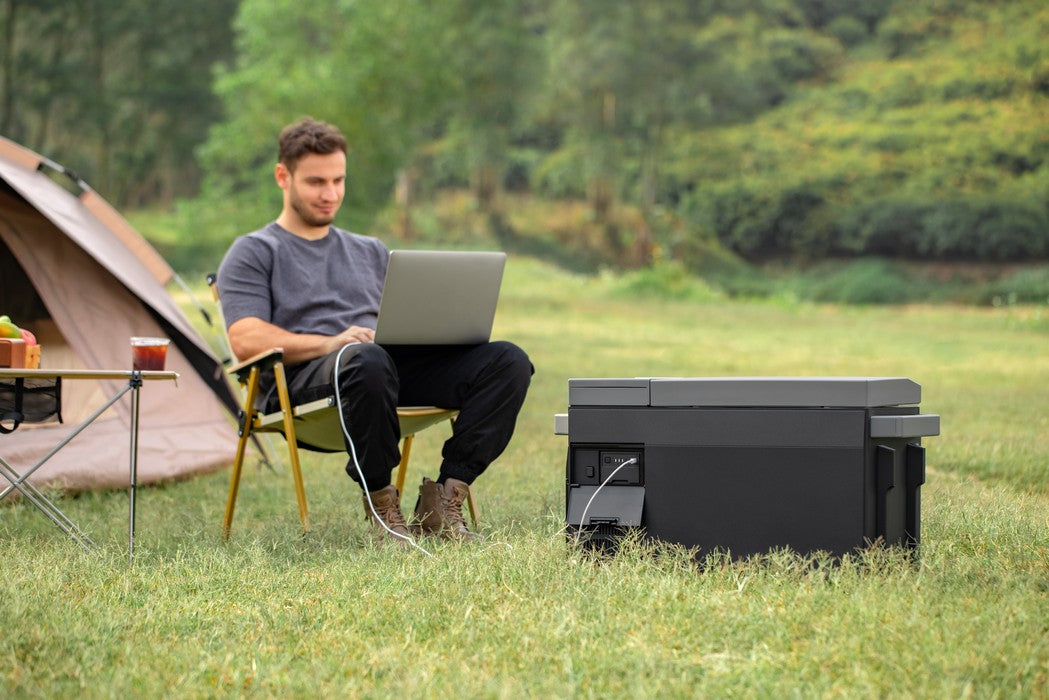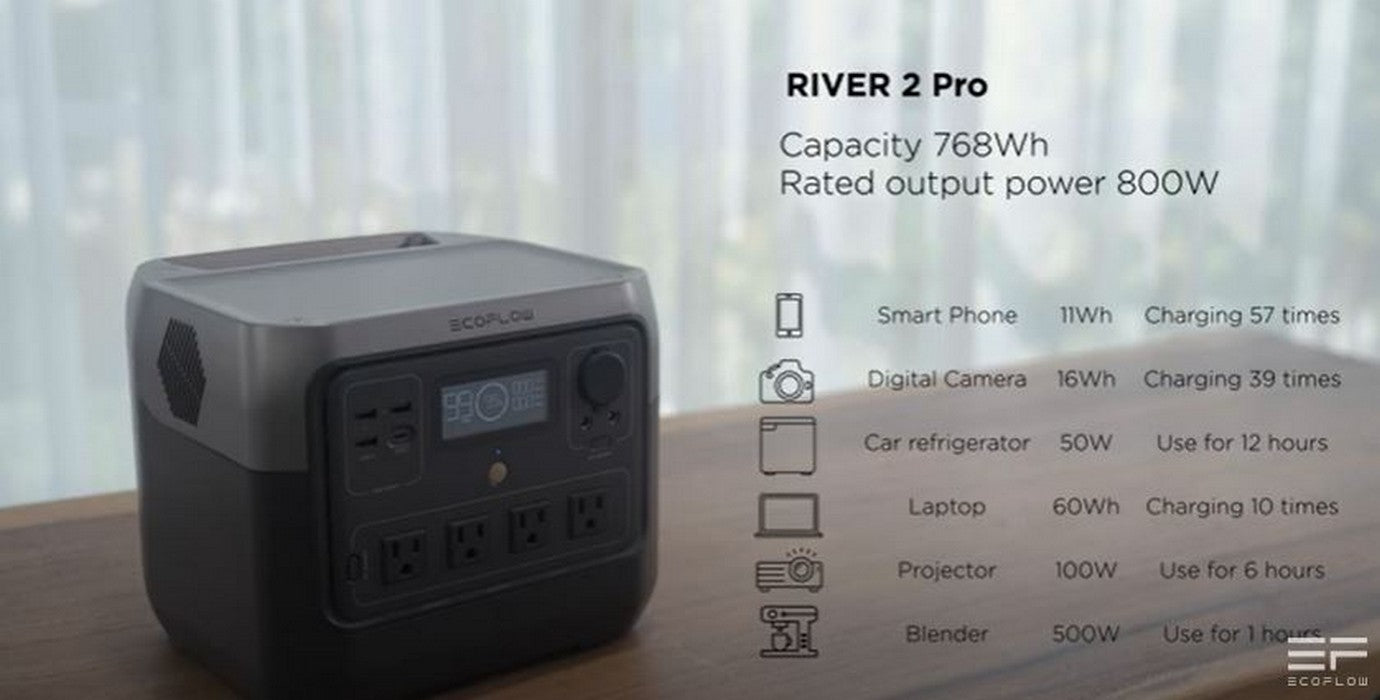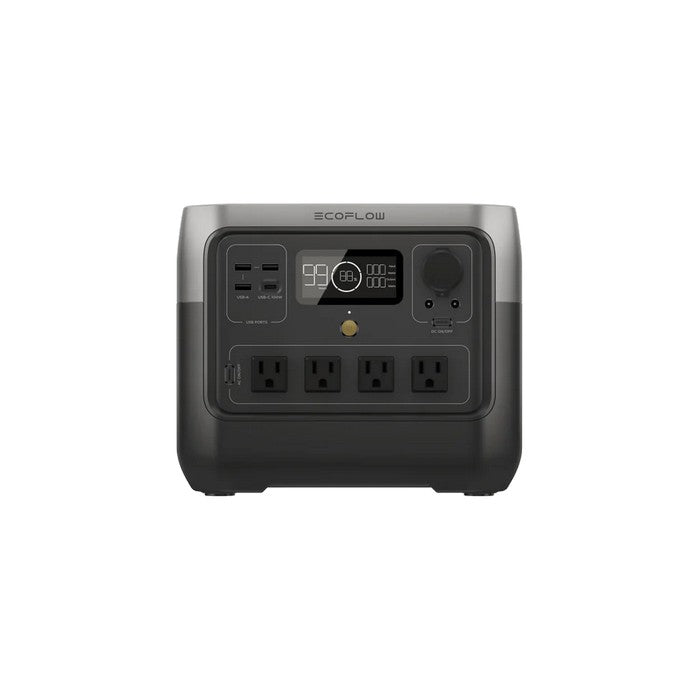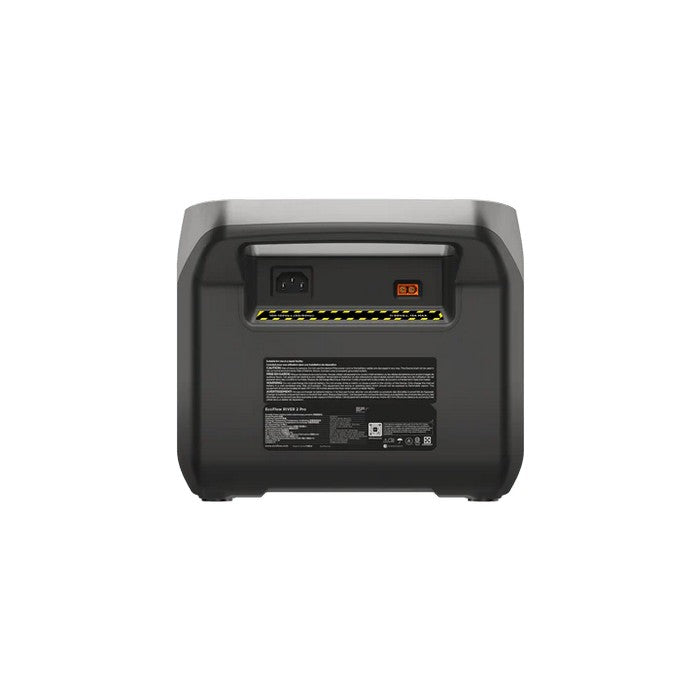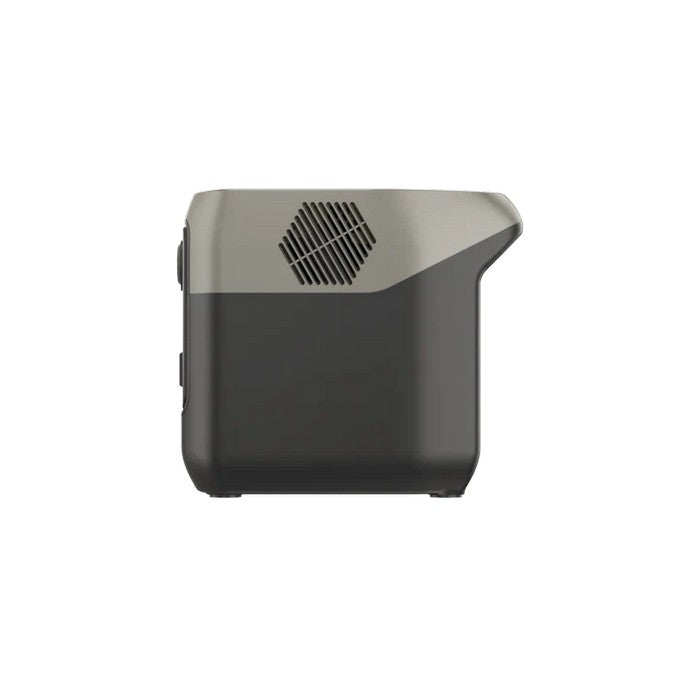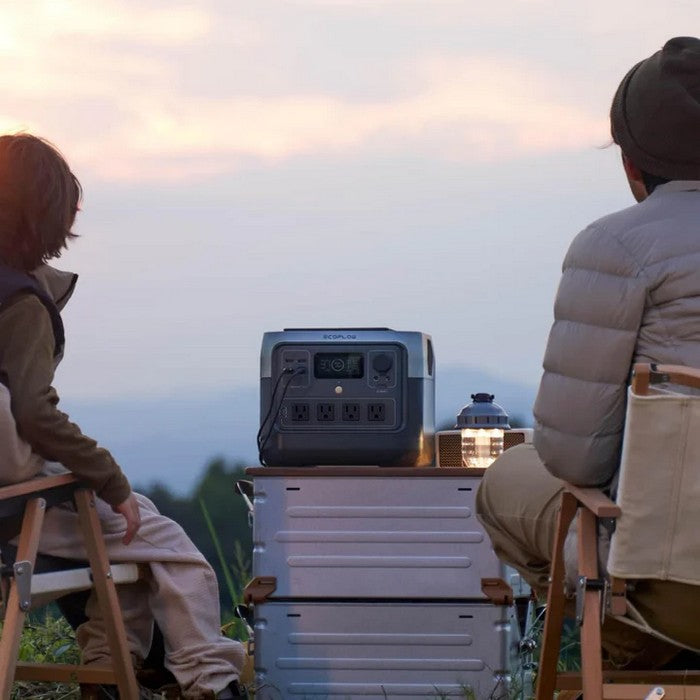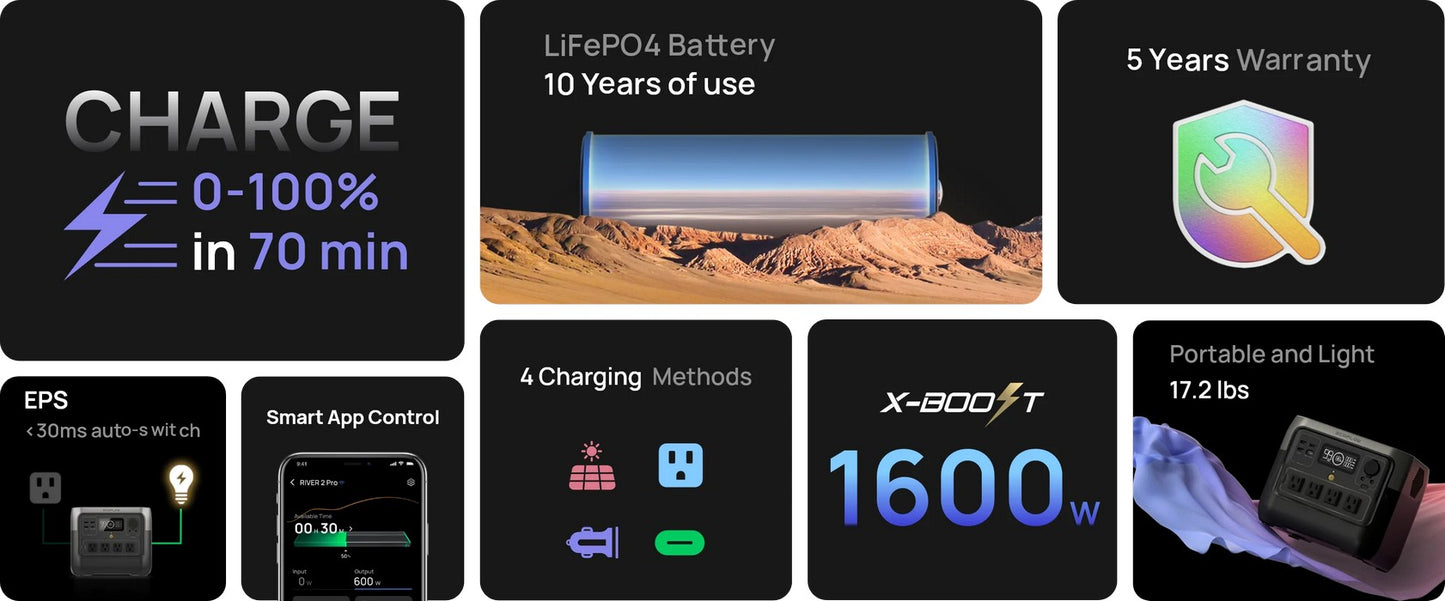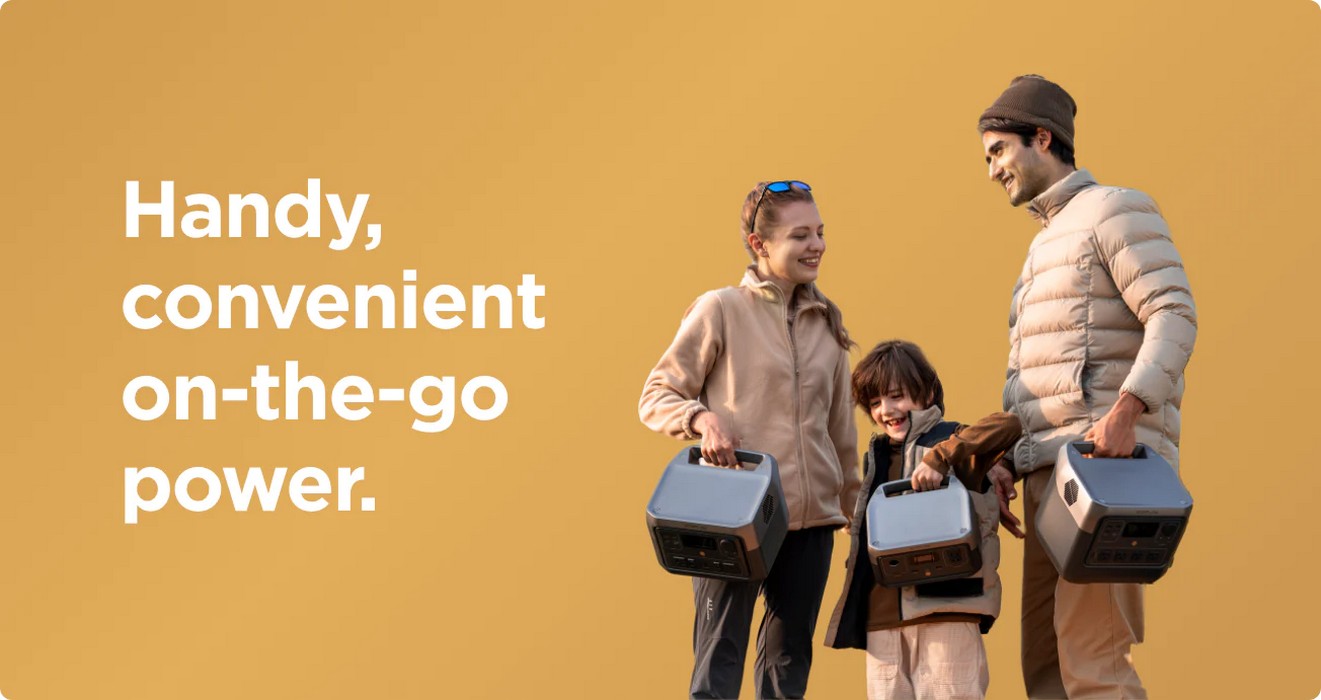 Buying from us is great as you...
...shop from authorized retailer and receive excellent customer service always

...get manufacturer direct orders with all applicable warranties

...avail free and fast shipping as all orders ship from US

...are covered by our 30 days return policy

...pay no extra taxes or hidden charges at checkout

...have the peace of mind of 100% secure checkout