EcoFlow Blade Robotic Lawn Mower ZMH100-B-US-V20
Regular price
$2,569.00 USD
Regular price
$2,899.00 USD
Sale price
$2,569.00 USD
Unit price
per
ON SALE
Sold out
Availibility: 5 In Stock
LOWEST PRICE PROMISE - In the rare scenario that you find this item cheaper elsewhere, please let us know. We will beat the price in most cases!

Click to read our Lowest Price Guarantee details.
FREE SHIPPING. Estimated delivery date is 3-10 days from the order date. We will email you tracking number once your order is shipped.

Click to read our detailed Shipping Policy.
Share
EcoFlow Blade Robotic Lawn Mower
Hassle-free with no wire boundary required, mow your lawn right out of the box: Easily set a virtual boundary right from the EcoFlow app, without the need for any wiring. Once BLADE's set to work, it'll auto-plan a route, cutting your lawn just right. Every single time.
Cutting-edge technology and industry-first design for enhanced cutting performance:
Industry's first RTK + AI Visual Sensor solution: Automatically plans the zigzag mowing route with RTK precision upto ±2 cm so that you do not miss a cut and no blind spots are left.
Smart obstacle avoidance and automatic route planning enabled by its cutting edge X-Vision technology: X-Vision technology, that integrates LiDAR, RTK and visual sensor with AI inside, allows EcoFlow BLADE to detect and analyze objects ahead precisely, so that it won't get stuck and can quickly re-route automatically.
Omni-directional front wheels, engineered wheels and design to create best mobility: This means less blind spots, reduced resistance while turning and better climbing ability on slopes.
Upto two times higher max. obstacle height than other traditional robotic lawn mowers: EcoFlow BLADE easily overcomes up to 40mm vertical obstacles.
Widest cutting range in both width and height: 260mm / 10.2in in cutting width and 20-76mm / 0.8-3in in cutting height.
Smart and easy boundary setting, route planning, razor adjustment via EcoFlow App with no manual adjustment needed.
Anti-theft design with 4G & eSIM inside.
Built to last, sturdy design for rough terrain.
Water and dust resistant with IPX5 water-resistant rating.
Equipped with rain sensor: EcoFlow BLADE will stop mowing and return back to charging station in rainy weather automatically.
Specifications
General
Product Type: Robotic Lawn Mower
Net Weight: 16.2 kg / 35.7 lbs
Mower Dimensions approx.: 660 × 440 × 310 mm (26 × 17 × 12 in.)
Charging Station Dimensions  approx.: 715 × 501 × 205 mm (28 × 20 × 8 in.)
IP Rating: IPX5
Sensor: IMU Sensor, Lift Sensor, Rain Sensor, Wheel Encoder, LiDAR, Camera
Mowing Specifications
Fully-Charged Working Time: 240 min
Cutting Width: 260 mm / 10.2 in
Cutting Height: 20-76 mm / 0.8-3 in
Climbing Ability: 27°
Vertical Obstacle Crossing Ability: 40 mm / 1.6 in
Recharging Time approx.: 130 min
Cutting Area (GPS Signal): Up to 3000 m2 (0.75 acre)
GNSS Working Mode: GPS, Beidou, Galileo, GLONASS
Noise Level: ≤62dB(A) (≤59dB(A) in Gentle Mode; ≤65dB(A) in Quick Mode)
Wheels
Front Wheel: 200mm (7.9in.) omnidirectional wheel
Rear Wheel: Hub motor with rubber tires
Connection
Bluetooth Frequency: 2400-2483.5MHz
WiFi Frequency: 2400-2483.5MHz / 5725-5850MHz
Cellular Network:
WCDMA: B2/B4/B5
LTE-FDD: B2/B4/B5/B12/B13/B25/B26
Battery
Battery Type: Lithium-ion battery
Voltage: 21.6V
Capacity: 298Wh
Battery Protection System: Overheating, short circuit, overcurrent, overvoltage, undervoltage
Charging Station
Input Voltage: 36V
Input Current: 5A
Output Voltage: 25.2V DC Max
Output Current: 7A Max
Click to view User Manual - EcoFlow Blade Robotic Lawn Mower
Warranty
Manufacturer EcoFlow offers industry-leading worry-free service and 36 months warranty period. Free Warranty Extension - Get additional 12 months of warranty by registering your warranty at https://www.ecoflow.com/us/support/warranty within first 3-4 weeks of your purchase. Warranty extension is at no extra cost.
Package Contents
FAQs
Does the robotic lawn mower need to be connected to the internet during a mowing operation?
Connect the robotic lawn mower through Bluetooth. Remotely control the robotic lawn mower to create the map and start the mowing task. It does not need to stay online when mowing. If you want to acquire the real-time mowing status, it is necessary to connect the robotic lawn mower to the Internet.
How to create a working zone?
To create the map for the first time, you have to remotely control the robotic lawn mower to move around the boundary of the mowing zone to accurately record the boundary.
When creating a map, is a Wi-Fi connection needed in the yard?
No. You can remotely control the robotic lawn mower to create a map with your mobile phone through Bluetooth. After the map is created, you can set scheduled tasks in the app to allow the robotic lawn mower to perform the daily mowing tasks.
Can the robotic lawn mower work in the rain, snow, hail or fog?
The robotic lawn mower can work in the rain, but mowing in the rain may harm the lawn. When mowing in the rain, the grass will attach to the equipment, and the robotic lawn mower is prone to skidding on the wet lawn. Avoid mowing the lawn in severe weather conditions, such as heavy rain, thunderstorm or heavy snow.
Can the robotic lawn mower work at night?
The robotic lawn mower can work normally at night.
Is there a lit display when the robotic lawn mower is working?
LED indicators are provided at the front and rear of the robotic lawn mower, and different colors will be displayed in different working conditions. The user can turn on or off the light at his/her own discretion.
Are physical cables required in the mowing zone of the robotic lawn mower?
It is not necessary to bury any cables. A virtual boundary will be generated after a map is created through remote control of the robotic lawn mower. The robotic lawn mower will automatically plan the routes within the boundary for mowing.
How is the operating route of the robotic lawn mower planned?
When robotic lawn mower is used for the first time, remotely control it to set the virtual map boundary. After the map is created, the robot will perform mowing along the route planned by the algorithm, but not move randomly.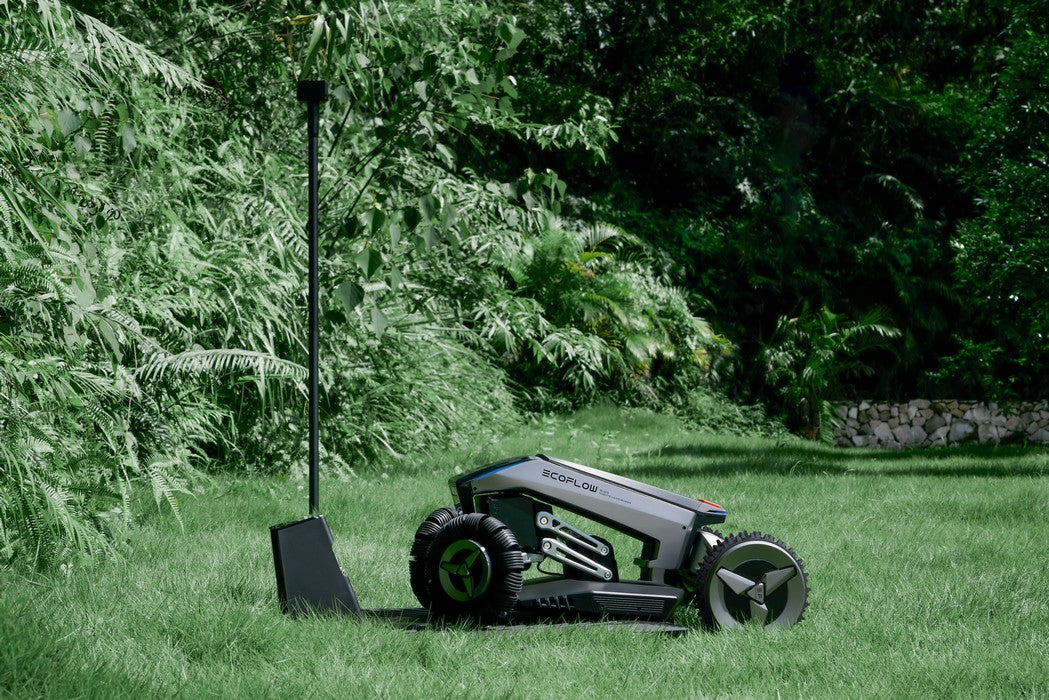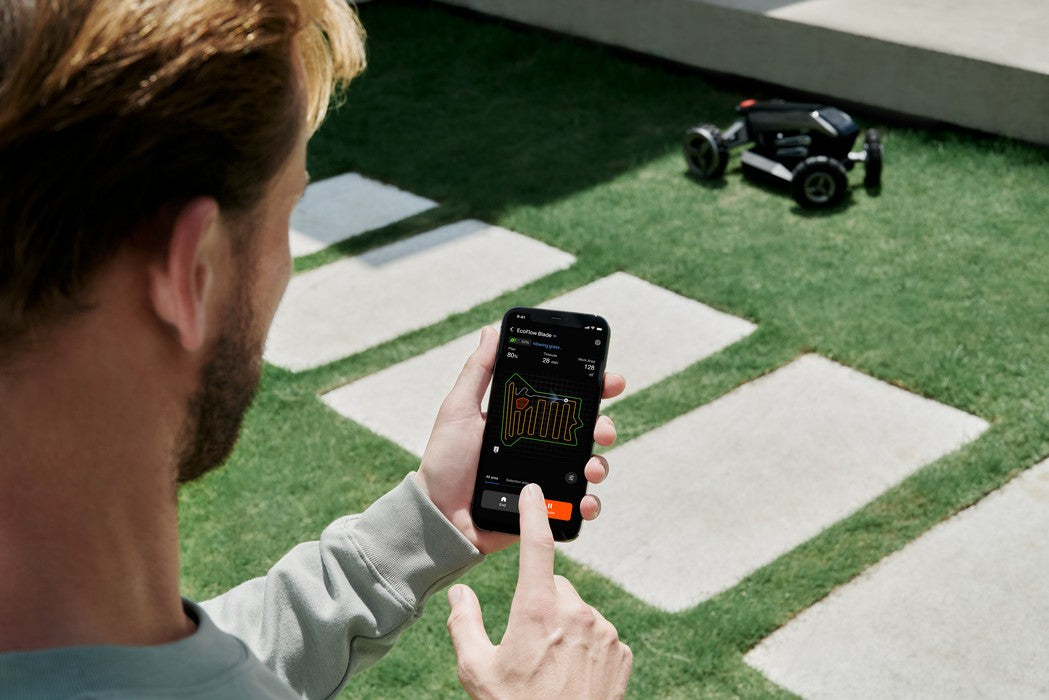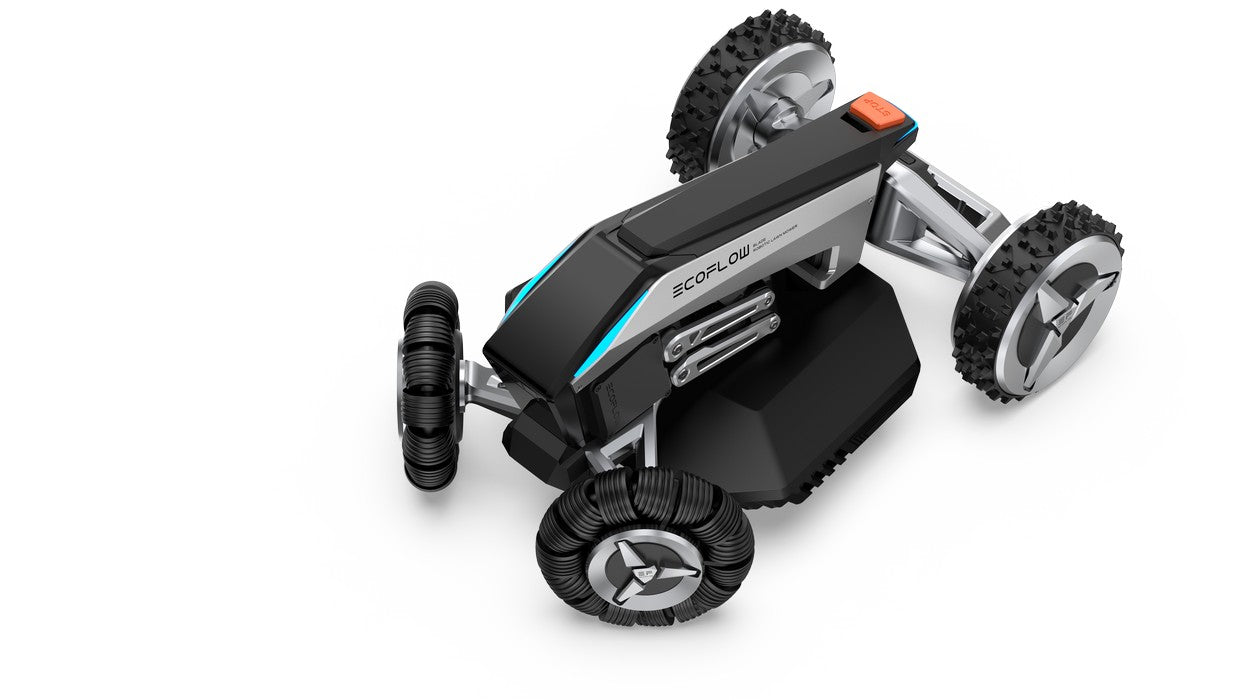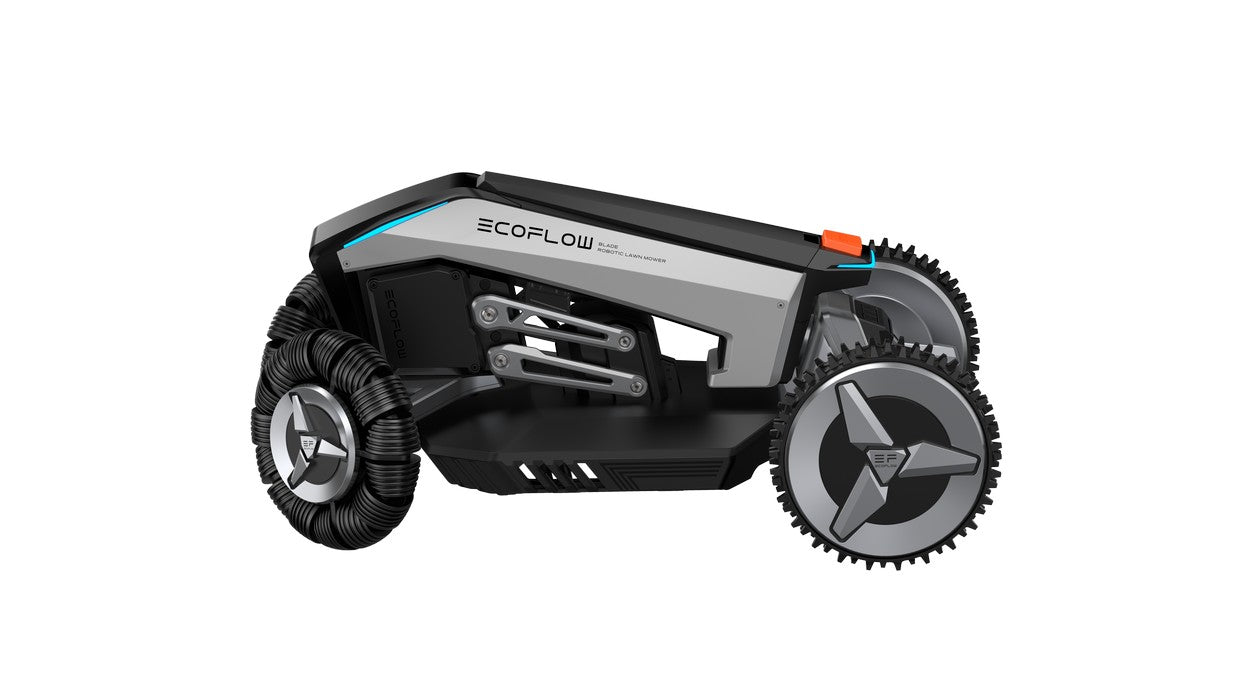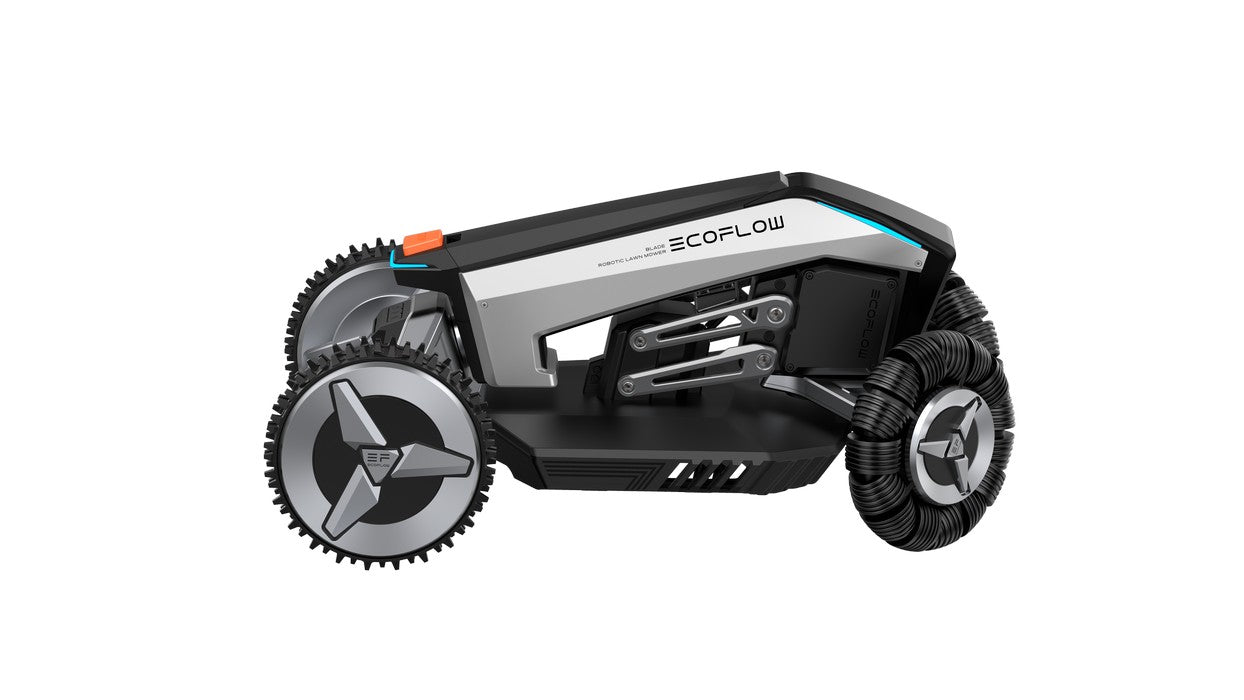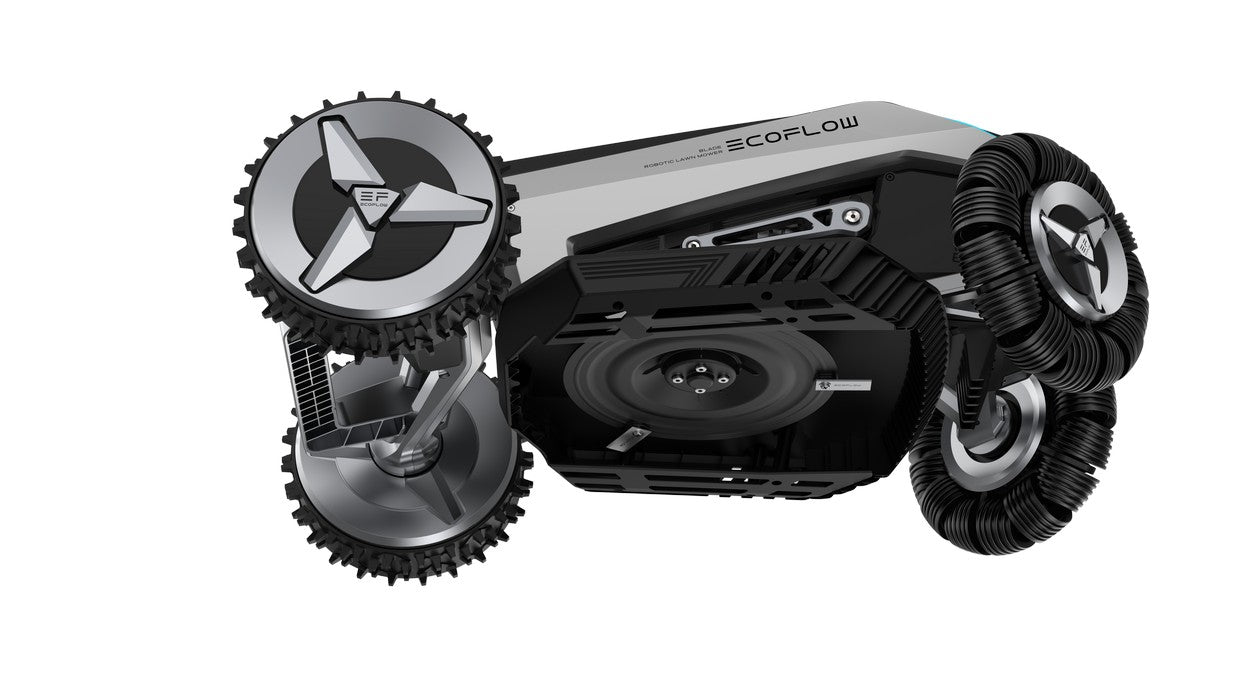 Buying from us is great as you...
...shop from authorized retailer and receive excellent customer service always

...get manufacturer direct orders with all applicable warranties

...avail free and fast shipping as all orders ship from US

...are covered by our 30 days return policy

...pay no extra taxes or hidden charges at checkout

...have the peace of mind of 100% secure checkout