EcoFlow 160W Solar Panel - Portable EFSOLAR160W
Regular price
$229.00 USD
Regular price
$349.00 USD
Sale price
$229.00 USD
Unit price
per
ON SALE
Sold out
Availibility: 12 In Stock
LOWEST PRICE PROMISE - In the rare scenario that you find this item cheaper elsewhere, please let us know. We will beat the price in most cases!

Click to read our Lowest Price Guarantee details.
FREE SHIPPING. Estimated delivery date is 3-10 days from the order date. We will email you tracking number once your order is shipped.

Click to read our detailed Shipping Policy.
Share
EcoFlow 160W Portable Solar Panel
Portable & Foldable - The EcoFlow 160 Watt Solar Panel is portable, foldable and compact, weighing just 15.4lbs / 7kg. From camping to outdoor activities, unfold the solar panel and start capturing solar power in seconds.

Advanced Solar Cells for high conversion efficiency of 22% - The 32 premium monocrystalline silicon cells provide a high conversion efficiency of 22%, guaranteeing efficient power in daylight conditions. The total maximum input of the solar panel is subject to environment and operation conditions. Use the solar panel in direct sunlight for the best performance.
Intelligent Solar Power- The EcoFlow 160W Solar Panel can be paired with an EcoFlow Power Station to take advantage of the advanced MPPT solar charge controller, which detects current and voltage in real time. This provides the best solar power performance, even when environmental conditions change.
Wide-ranging Compatibility with its universal MC4 connector - The EcoFlow 160W Solar Panel is compatible with many third-party generators in the market besides enabling you to connect multiple EcoFlow 160W Solar Panels together with the EcoFlow DELTA for more efficient solar power generation.
Durable, Dust & Water Resistant - The EcoFlow 160W Solar Panel has IP67 rated dust and water resistance, which is thanks to a seamless, one-piece design, making it ideal for outdoor activities like camping, road-trip and hiking. An ETFE film provides extra protection against ultraviolet light, prolonging the lifespan of the product.
Adjustable Kickstand Case - The carrying case not only provides protection for the solar panel during transportation but also doubles up as a kickstand giving you the best angle for solar charging. This design feature also ensures that you can connect and position multiple panels together without making them overlap, which provides more efficient solar panel charging.
Specifications
Technical
Rated Power - 160 W (±5W)
Efficiency - 21%–22%
Connector Type – MC4
Open Circuit Voltage - 21.4V (Vmp 18.2V)
Short Circuit Current - 9.6A (Imp 8.8A)
Cell Type - Monocrystalline Silicon
Operating & Storage Temperature - −4°F to 185°F
General
Weight - 15.4 lbs (7KG)
Weight (Solar Panel) - 11 lbs (5KG)
Unfolded Dimensions - 26.8*61.8*1.0 in (68*157*2.4 cm)
Folded Dimensions - 26.8*16.5*1.0 in (68*42*2.4 cm)
Click to view EcoFlow 160W Solar Panel User Manual
Package Contents
Warranty
12 Months Warranty by the Manufacturer
Product Gallery
Portable & Self-supportable
Carry this 15-pound panel in a case that doubles as a stand, giving you the best angle for solar charging.
So Much More Sun
32 premium monocrystalline silicon cells provide a high conversion efficiency of 22%. Recharge even faster by chaining multiple panels in a series or in parallel.
FAQs
Are EcoFlow solar panels waterproof?
EcoFlow Solar Panels are IP67 rated, which means they can be submerged in a body of water up to a meter deep for 30 mins. They are also dustproof, durable, and suitable for outdoor usage. If you wish to clean your solar panel, use a gentle stream of water and do not use high-pressure water sources such as a jet spray, as high pressure may damage the solar panels.
Does the charging speed of EcoFlow solar panels vary?
Solar panel charging speeds vary with different operating and environmental conditions:
Weather: Solar panels may have lower outputs in cold, cloudy, and rainy conditions.
Positioning: Solar panels may have lower outputs when they are not directly facing the position of the sun.
Obstructions: Solar panels may have lower outputs when placed under shade, behind other objects, or behind a window.
Warning - Avoid applying external pressure to the solar panels; doing so can damage the solar panel cells and result in reduced outputs.
Can EcoFlow solar panels be used in extreme weather conditions?
Please use the solar panels in stable weather conditions. The optimal temperature range for normal use and storage of EcoFlow solar panels is -4°F to 185°F (-20°C to 85°C).
Warning: DO NOT use solar panels during severe weather conditions, such as thunderstorms, strong winds, and hailstorms.
Can EcoFlow solar panels store power themselves?
Solar panels convert solar energy into electricity and pass it as a DC current to an EcoFlow power station, as opposed to storing power themselves.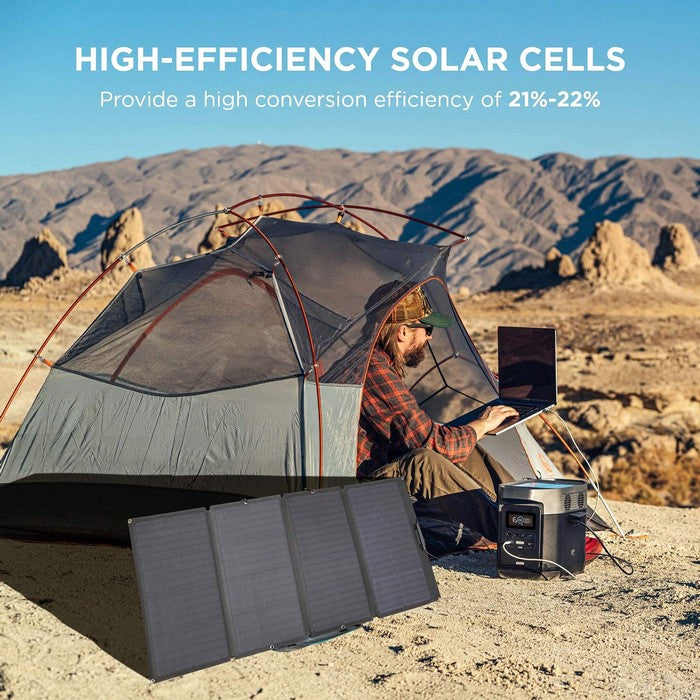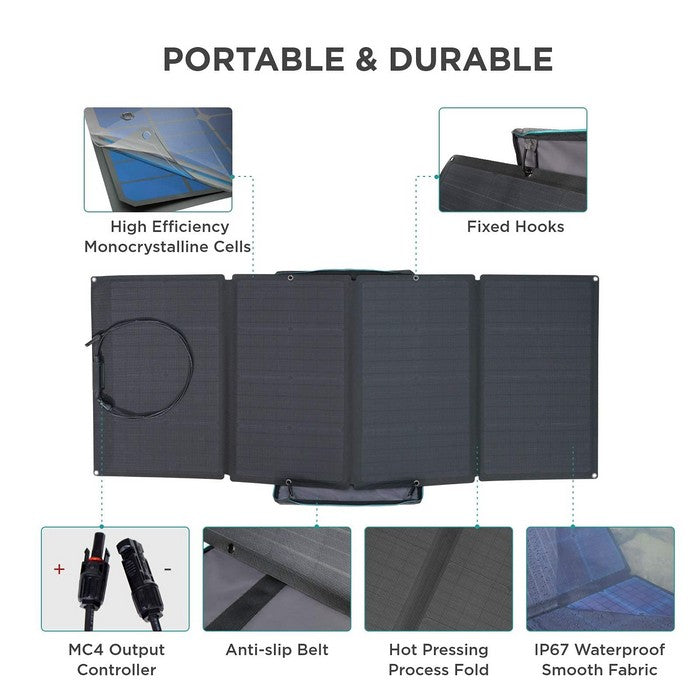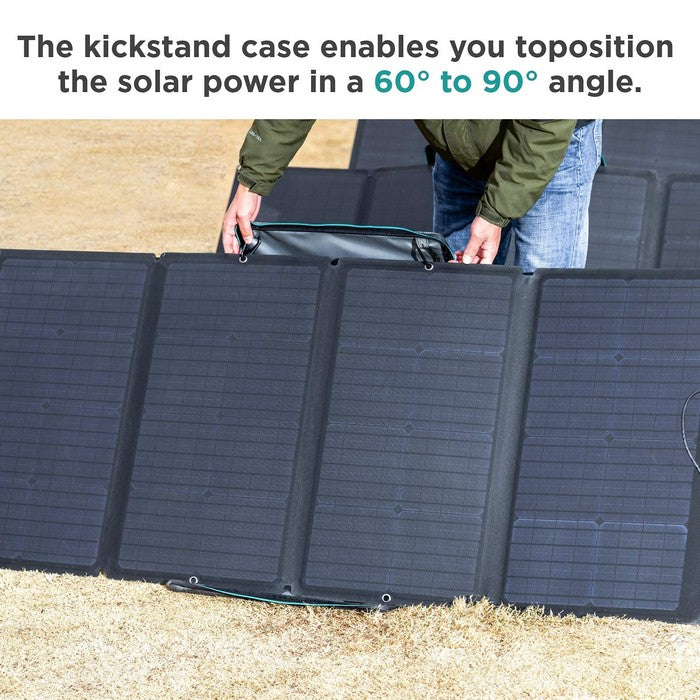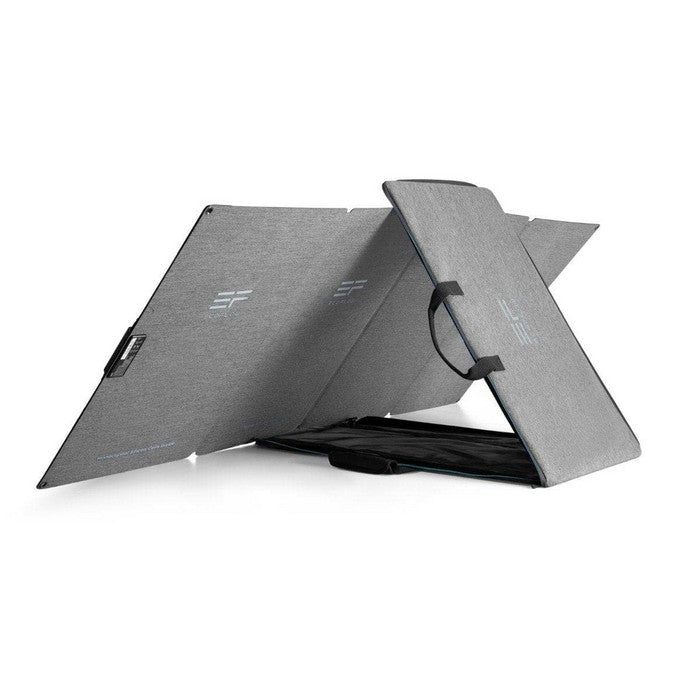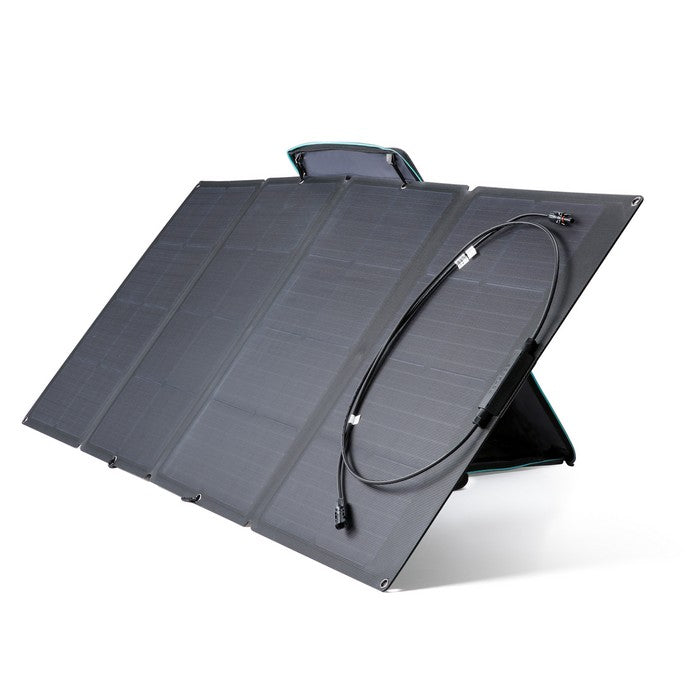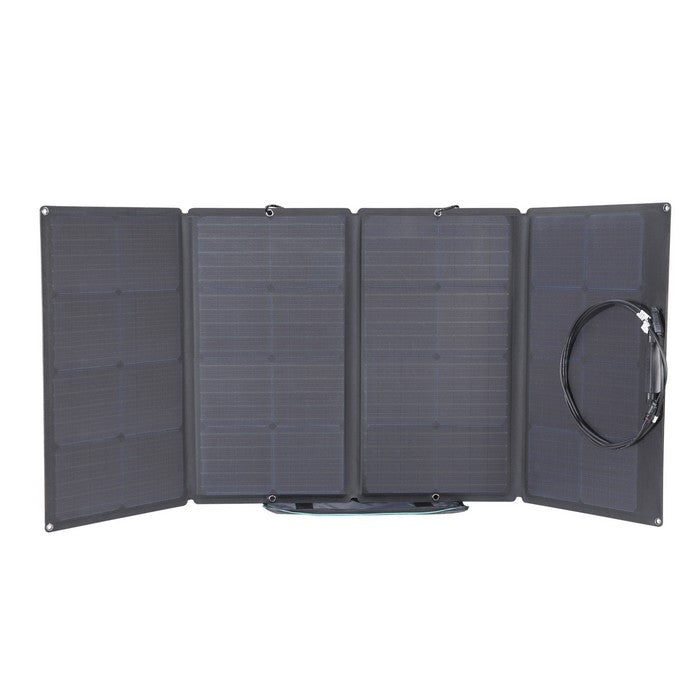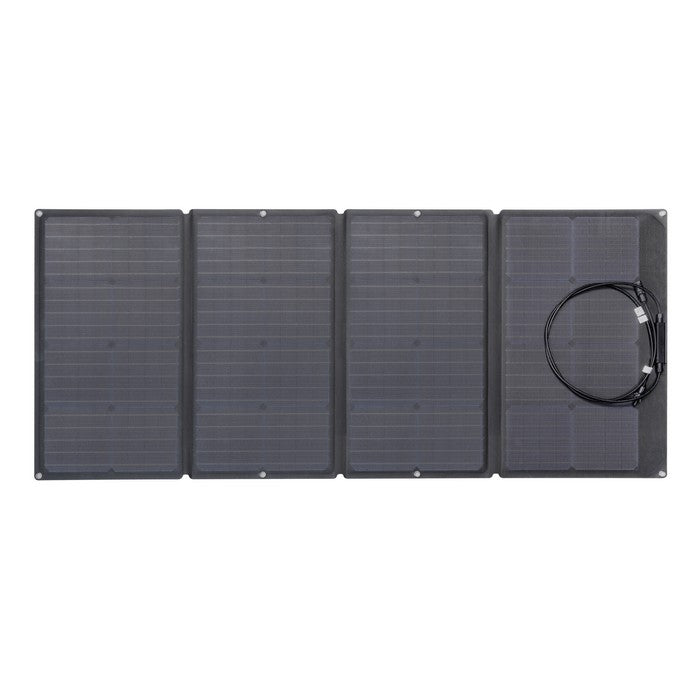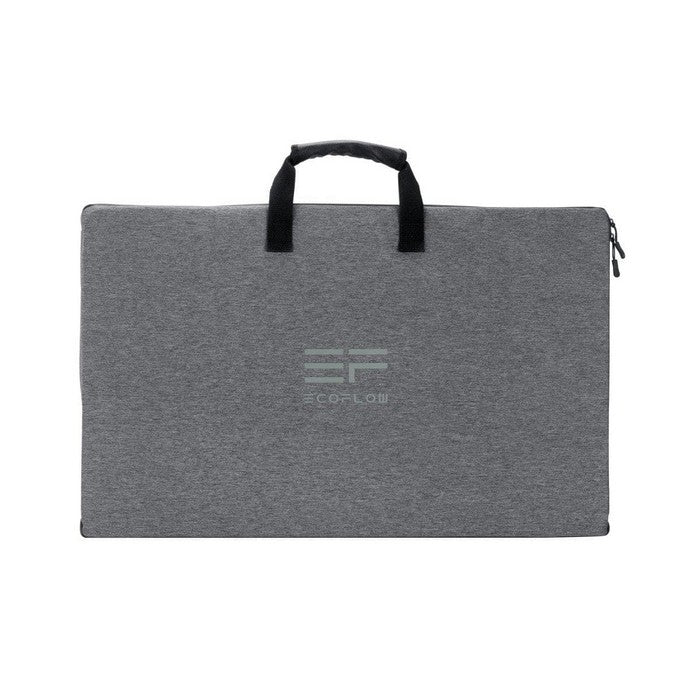 Buying from us is great as you...
...shop from authorized retailer and receive excellent customer service always

...get manufacturer direct orders with all applicable warranties

...avail free and fast shipping as all orders ship from US

...are covered by our 30 days return policy

...pay no extra taxes or hidden charges at checkout

...have the peace of mind of 100% secure checkout