AIMS Power LiFePO4 Battery 12V 100Ah with Bluetooth Monitoring LFP12V100B
Regular price
$599.00 USD
Regular price
$649.00 USD
Sale price
$599.00 USD
Unit price
per
ON SALE
Sold out
LOWEST PRICE PROMISE - In the rare scenario that you find this item cheaper elsewhere, please let us know. We will beat the price in most cases!

Click to read our Lowest Price Guarantee details.
FREE SHIPPING. Estimated delivery date is 3-10 days from the order date. We will email you tracking number once your order is shipped.

Click to read our detailed Shipping Policy.
Share
AIMS Power Lithium Battery 12V 100Ah - 
Deep Cycle Lithium Iron Phosphate (LiFePO4) Battery 
with Bluetooth Monitoring
Great replacement for lead acid, AGM or Gel battery applications in RVs, golf carts, boats, commercial vehicles, off grid back up power and much more. Easily uses the same space as your existing 12 V battery. Not intended to replace starting batteries. 
Durable, high quality LiFePo4 battery with > 10 Year lifespan (with proper maintenance) and backed by 10 years manufacturing defect warranty.
8 times more battery cycles compared to other battery technologies.
Lightweight and Low maintenance.
Green energy with no metal contaminant, fumes or gases.
Packed with advanced battery safety features - stable output voltage, wide operating temperature range, unsurpassed high temperature performance, excessive thermal exposure will not cause a fire, physical damage to battery case will not cause fire, able to withstand over-charge/over-discharge without damage to the battery, IP66 rated, short circuit protection, BMS safety protection.
Bluetooth app allowing remote monitoring - Android Google Play app and Apple app is AIMSBATB. If you own an AIMS lithium battery and the part number is LFP12V100B the link to the app is below. 
Specifications
Electrical Specs

LFP12V100B

Nominal Voltage

12.8 Volts

Nominal Capacity (at .5C, 77°F)

100 Ah

Minimum Capacity (at .5C, 77°F)

95Ah

Expected Cycle Life

>4000 cycles w/1C charge and discharge rate, at 77°F, 80% DOD

Operating Specs
 

Charge Method

Smart charger, constant current, constant voltage

Charge Voltage Range (Max 14.6V)

14.4 -14.6V

Continuous Charge Current

100 Amp Max

Charge Temperature

32° F to 113° F

Continuous Discharge Current

100A Max

Peak Instant Discharge Current (10 secs)

200 A

Over Voltage Shutdown

15.2 +/-.5V

Discharge Cut-off Voltage

8V =/- .5V

Discharge Temperature

-4° F to 149° F 

Storage Temperature

-4° F to 113° F

Self Discharge (stored at 50% SOC)

< 3%/month

Watt hours

1280 watt hours

Physical Specs
 

Battery Dimensions

12.75″L x 6.50″W x 8.3″H 9" with terminals

Weight

28.5 lb

Shipping Weight

29.5 lb

Group Size

31

Battery post size

5/16″ 8M 1.9" long

BMS Operation
 

Over Charge Protection

Over charge detection voltage:   3.8 +/- .05V

Over charge detection delay time:   .96 – 1.4s

Over charge release voltage:   3.60 +/-.05V

Maximum charge voltage:   3.65 +/-.05V

Over Discharge Protection

Over discharge detection voltage:   2.0V +/- .05V

Over discharge detection delay time:   .96-1.4 s

Over discharge release voltage:   2.3V +/- .10V

Over Current Protection

Over current detection delay time:   9 +/- 2ms

Over current release condition:   Cut load

Polarity Reverse Protection

Yes

Short Circuit Protection

Yes

UPC

840271005812

Warranty

10 Yr Manufacturer Defect. 
** Google and Apple app is AIMSBATB. 
Click to view User Manual - AIMS Power Lithium Battery 12V 100Ah LiFePO4 Lithium Iron Phosphate
Warranty
10 Years Manufacturing Defect Warranty by the Manufacturer
Please refer below for more details on manufacturer's warranty -
All AIMS Power™ products come with warranty coverage against manufacturer defects as follows, from the date of purchase, unless otherwise indicated. 

1-Year for non ETL (Extract, Transform and Load) units

2-Years for ETL (Extract, Transform and Load) units and batteries

3 Years for generators

Batteries – product specific

Solar products – product specific

Cables - 10 years
Within the warranty coverage period, AIMS Power™ will either repair or replace, at its sole discretion, the defective product. A restocking fee may be applied if used or missing packaging and/or parts are not returned. Limited and prorated warranties on some products. Any shipping charges that occur as a result of a warranty return or exchange are NOT covered by the warranty and are the responsibility of the customer.

The warranty does not cover the following:

Products that AIMS Power™ determine, in its sole discretion, to be free of any material or workmanship defects or flaws

Products evidencing excessive wear, misuse or alteration

Products with missing or defaced labels, stickers, or other identifying information

Improper care or storage (e.g. water damage, exposure to extreme heat or cold temperatures, unsanitary environment)

Alterations or customizations

Items that were purchased second hand, or from an unauthorized seller

Items outside of the covered warranty period
Warranty Return Process
It is our goal at AIMS Power™ to provide a comprehensive and hassle-free return and exchange process. As such, please review the below process before initiating warranty claim.

Contact AIMS Power™ via phone or email to submit your warranty return request and obtain a Return Merchandise Authorization (RMA) number.
Note: Be sure to provide the name from the original order as well as a copy of your receipt. Include a detailed description of the problem.

An automated email will then be sent to the address indicated on the warranty return request containing further instructions regarding packing, shipping and documentation to include when returning the product as well as an RMA authorization number.

Once the return is received and inspected an e-mail will be sent informing you that the return has been approved and processed. If there are any issues with the return, an additional e-mail will be sent notifying you of such.
Other Items of note:
AIMS Power™ DOES NOT cover return shipping.

Any Product that is returned and deemed to be of working condition or was returned without all of the required information, and the customer has not paid for return shipping, may be disposed of or destroyed after 90 days.

Any requested information that is not provided in a timely manner could result in delayed processing of your return.

When shipping the product for a return:

Ensure the product is packed accordingly to avoid being damaged in-transit. Include original packaging. Use proper protective material to ensure package arrives without damage.

Ensure some form of shipment tracking is used.

It is strongly recommended to insure the shipment.

AIMS Power™ is not liable for products that are lost or damaged in-transit.

The RMA authorization email will indicate what, if any, other product contents need to be sent in with the returned product.
For any other questions please contact us via phone or email.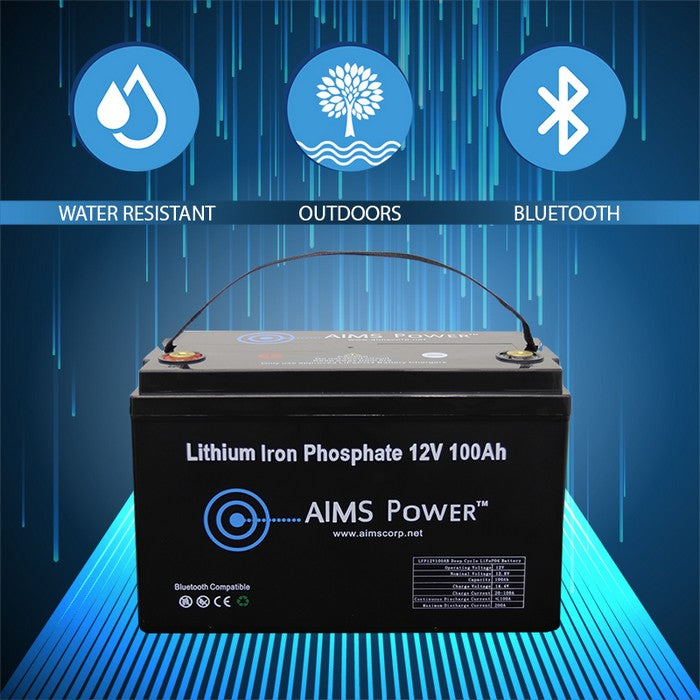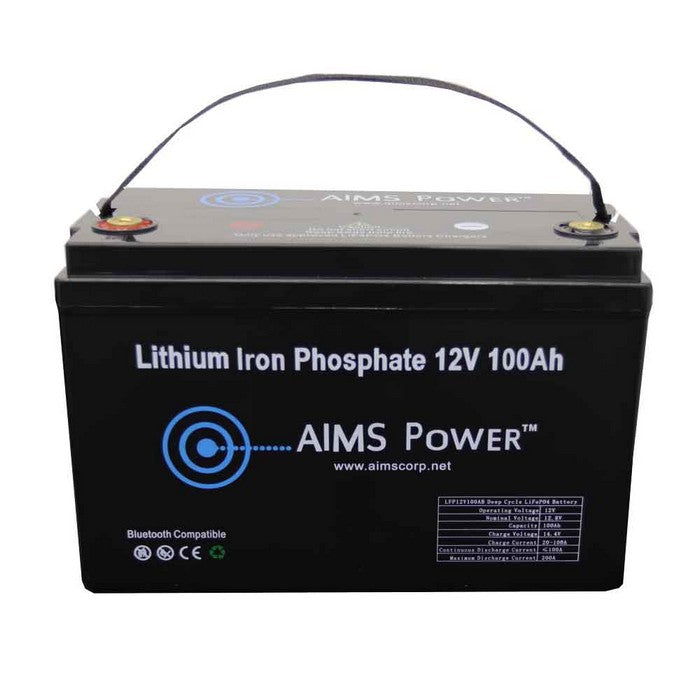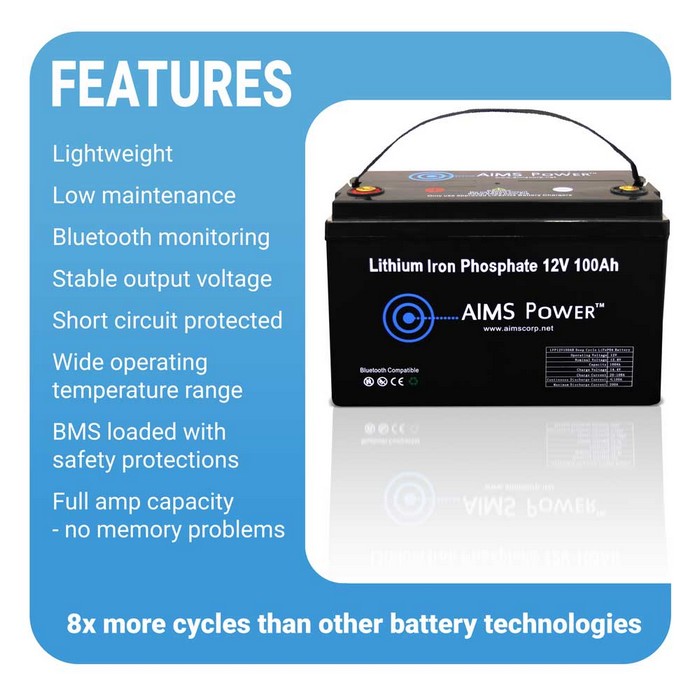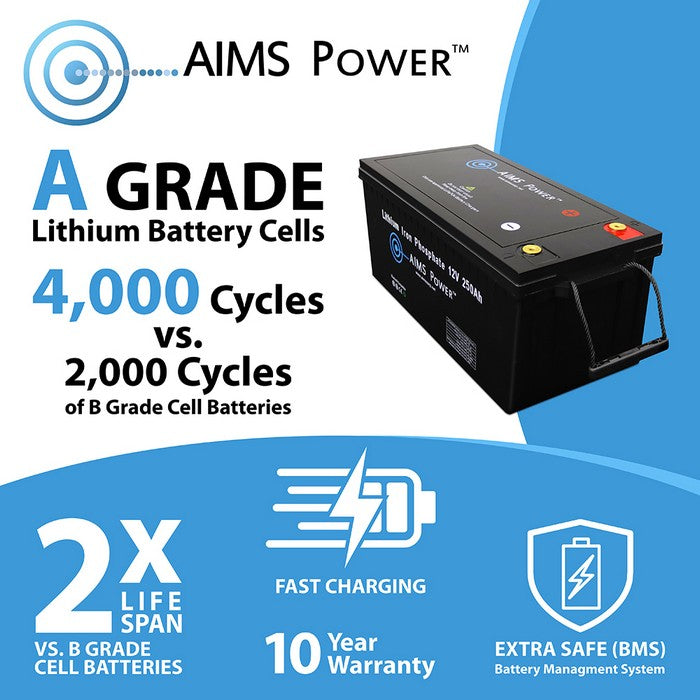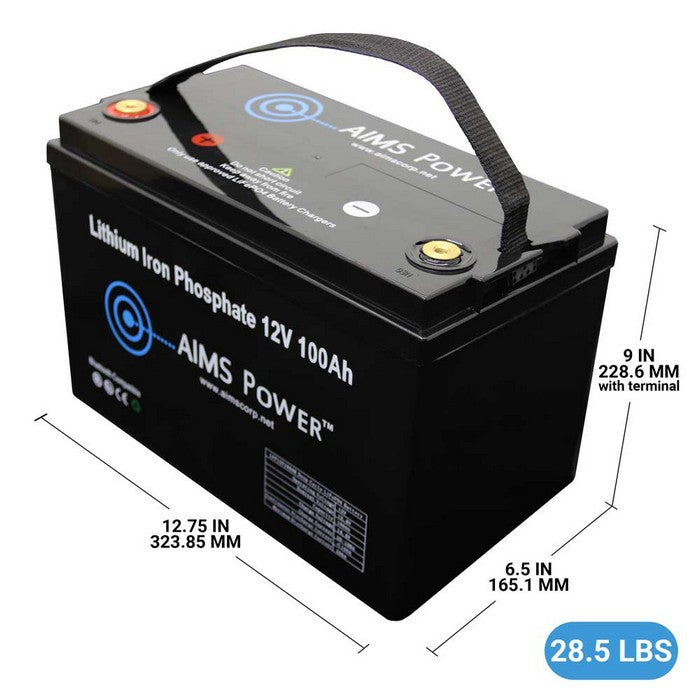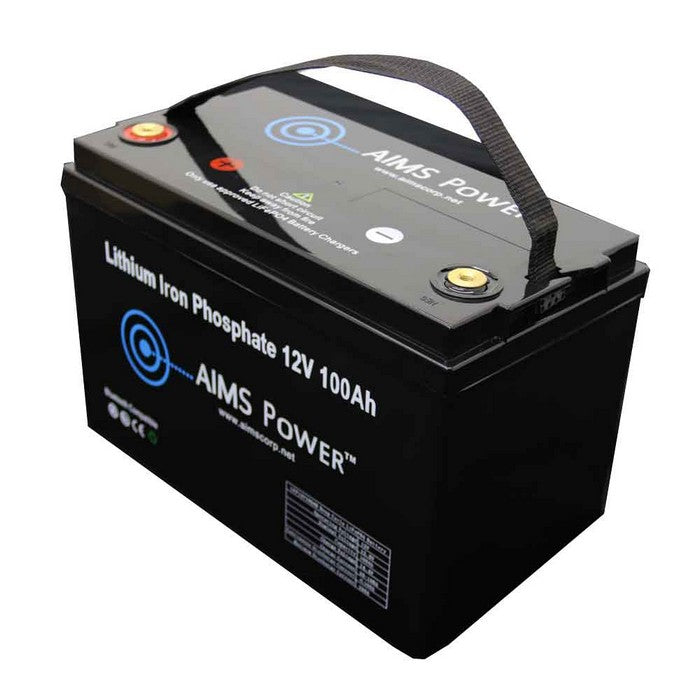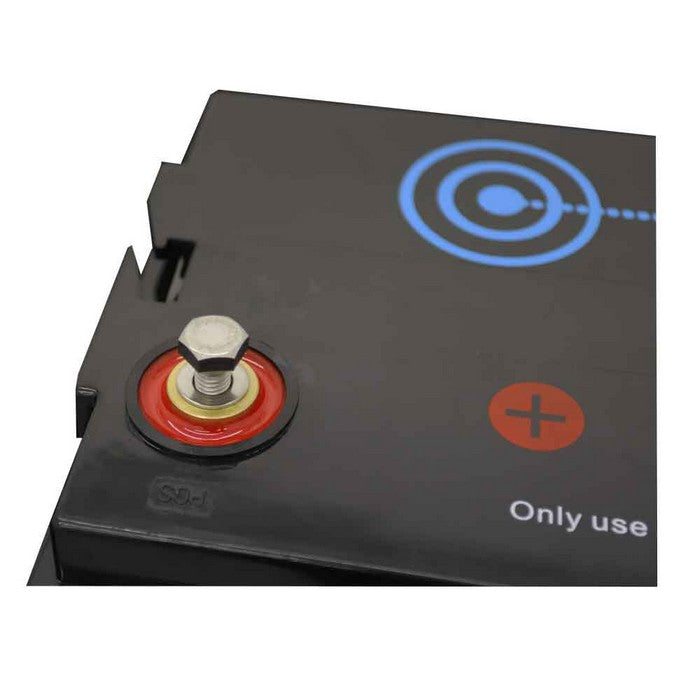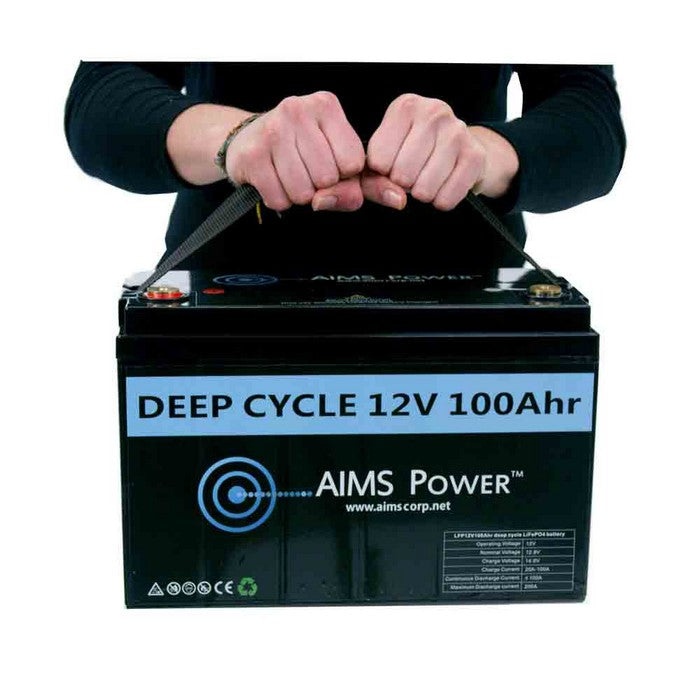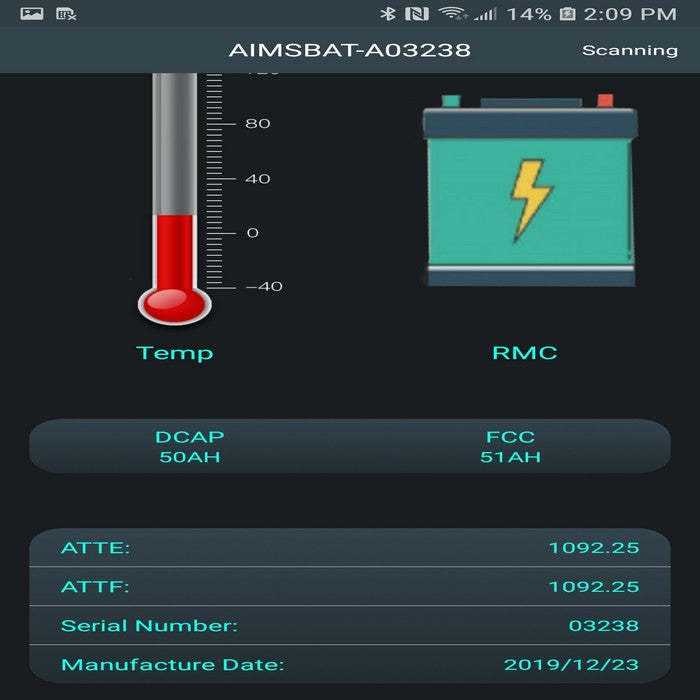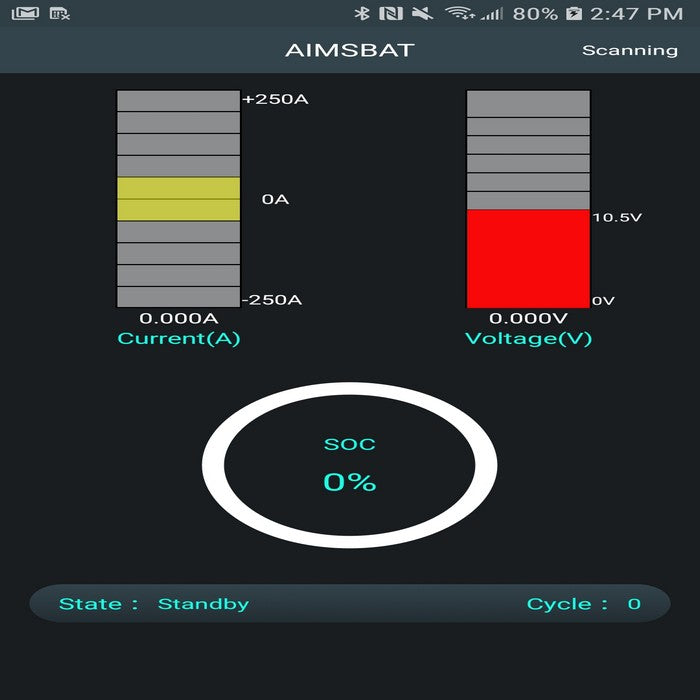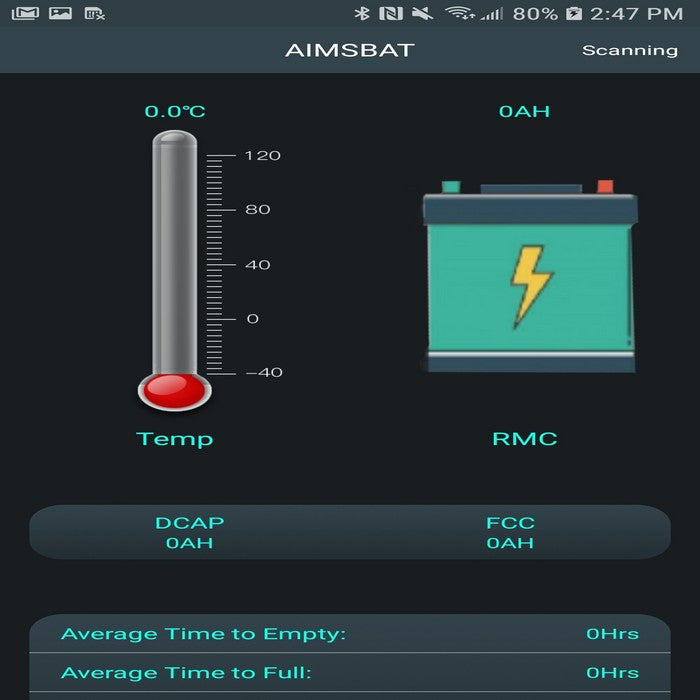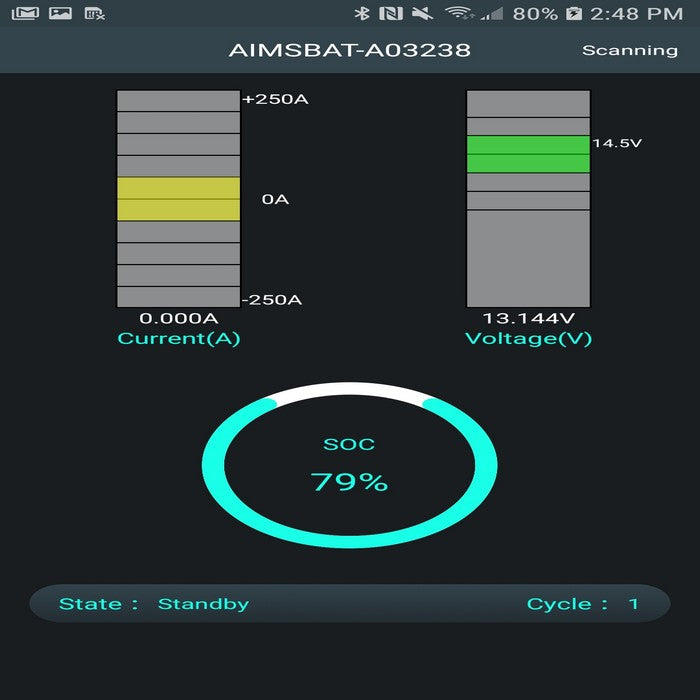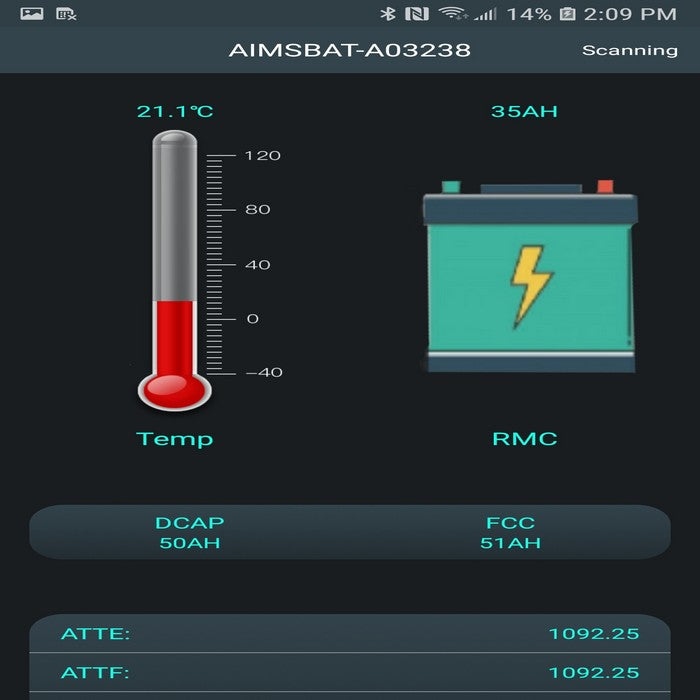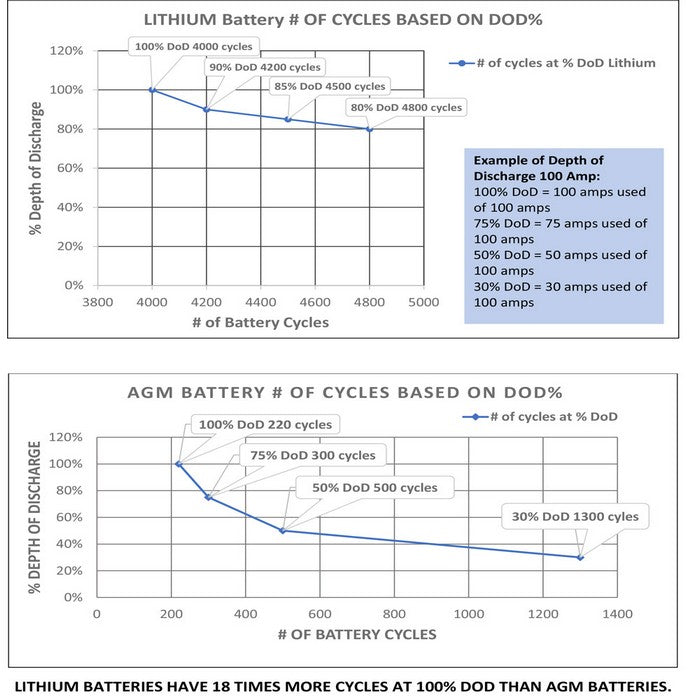 Buying from us is great as you...
...shop from authorized retailer and receive excellent customer service always

...get manufacturer direct orders with all applicable warranties

...avail free and fast shipping as all orders ship from US

...are covered by our 30 days return policy

...pay no extra taxes or hidden charges at checkout

...have the peace of mind of 100% secure checkout